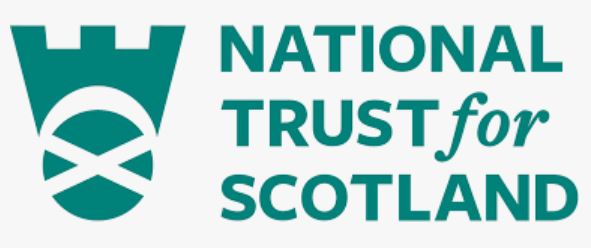 Seasonal Gardener x2
Organisation: The National Trust for Scotland
Salary: £19,889 pro-rata, per annum
Location: Arduaine Garden, PA34 4XQ
KEY PURPOSE
To ensure that the garden and related policies of Arduaine Garden are managed and maintained as a nationally recognized gardens of historical and horticultural importance, contributing to the property's' overall conservation and development, and its enjoyment by visitors and supporters.
The role of 'Gardener' as a key member of the Gardening Team will be heavily involved in the care and maintenance of the gardens and wider designed landscapes. This is a Fixed Term post for 12 weeks and the successful applicant must be able to drive.
CONTEXT
Arduaine Garden is located on the south facing slope of a coastal headland on the west of Scotland, near Oban, with Loch Melfort to the north and Asknish Bay to the south. The garden was first designed and laid out by James Arthur Campbell, a tea merchant trading with Sri Lanka (formerly Ceylon). Under his care (1897-1929) the Lower Garden and Woodland Garden were created and planted. The succeeding generations maintained the site on limited resources, opening the garden to the public for the first time and adding new plants through their connections up until 1971 when the site was sold. The Wright Brothers purchased the site to prevent it from development and set about reclaiming its infrastructure. They greatly enriched the plant collection at that point, drawing on their background as nurserymen. They had a particular interest in the rhododendron collection both replacing lost species and adding new ones. The Trust acquired the garden in 1992, adding a car park for visitors adjacent to the Loch Melfort Hotel, service buildings and facilities, a second glasshouse, a reception point, public toilets and living accommodation. Access for all service vehicles is through the car park, along a steep narrow private track, though private ground. Access for visitors is by steep footpath across hotel ground to the garden reception point. The plant collection has continued to develop; the climate of the garden benefits from the warming Gulf Stream and the annual rainfall averages 150cm. A second piece of land was purchased in 2003 adjacent to the garden.
KEY RESPONSIBILITIES
The Key Purposes of the job will be met by:
1. Undertaking practical maintenance of the garden (e.g. managing trees and shrubs, herbaceous plants, and bulbs; turf care; pest/disease/weed control; staking, plant nutrition, composting and soil improvement to the required standards expected by the Trust and for the maximum safety of, and enjoyment by visitors including other professionals in the horticultural industry;
2. Demonstrating: self-motivation, organisation, planning, prioritisation, good time management and attention to detail;
3. On occasion, supervising and working with volunteers and/or staff members to ensure they deliver required outputs at the appropriate standard, and gain benefit/satisfaction from their activities;
4. Undertaking other reasonable duties as may, from time to time, be required to ensure the smooth running of the property;
5. Ensuring compliance with the Trust's health, safety, and environment policies and procedures.
6. Fostering positive relationships with local communities and organisations and promote the work of the Trust.
SCOPE OF JOB
People Management
 Not a line manager but will, on occasion, supervise volunteers and staff under instructions from the Gardens and Designed Landscape Manager (GDLM) or Visitors Services Manager;
 Will work closely with other property colleagues, and will have some interaction with other technical/specialist advisory colleagues based in other locations and departments (e.g. other NTS gardens in South and West)
 Will have regular (daily) interaction with members of the public and guests of all ages and abilities.
Finance Management
 Not a budget-holder.
Tools/equipment
 Will be a user of driven vehicles such as ride-on mowers and tractors;
 Will be a frequent user of powered tools such as Blowers, mowers, strimmers, hedge-cutters;
 Will be a frequent user of hand-tools such as spades, forks, trowels, rakes, hoes, shears, and secateurs.
REQUIRED SKILLS, EXPERIENCE & KNOWLEDGE
The above outlines the key skills the post-holder will need to possess and exercise. In addition, either knowledge of or experience in the following is required:
Essential
 A college Diploma in Horticulture or demonstrable equivalent knowledge;
 Practical experience in general amenity gardening ideally in a garden open to the public.
 Demonstrable skills in plant husbandry, particularly trees, shrubs, herbaceous plants, turf culture and pruning.
 Sound demonstrable plant knowledge and identification skills.
 PA1 and PA6 spraying certificates, or willingness to be trained in the use of pesticides and to exercise that training.
 Sound knowledge of basic tool and machinery use and maintenance
 Some practical knowledge of Health and Safety processes and procedures and the ability to work effectively within these processes.
 Excellent interpersonal and communication skills; confident in interacting and dealing with a wide range of people; and able to represent the Trust.
 Good organisational and time-management skills – including the ability to prioritise work where necessary and also the ability to work using own initiative, in the absence of direct line management.
 Eye for detail and finish, quality standard and best practice.
 Current driving licence valid for driving in the UK.
Desirable
 Competent IT skills sufficient for maintaining plant records, use of the internet/intranet, assisting volunteers, on-line learning etc.
 Skills in arboricultural techniques, basic chain-saw certificates – CS30 & CS31, or willingness to be trained in the basic use of chainsaws and to exercise that training.
 Experience of working in a mixed-team that includes short-term/seasonal staff and/or volunteers.
The Key Responsibilities, Scope of Job, and Required Skills, Experience & Knowledge reflect the requirements of the job at the time of issue. The Trust reserves the right to amend these with appropriate consultation and/or request the post-holder to undertake any activities that it believes to be reasonable within the broad scope of the job or his/her general abilities.
Application Deadline: Friday 29/10/2021