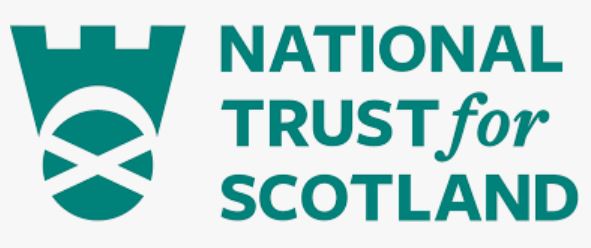 Seasonal Ranger
Organisation: The National Trust for Scotland
Salary: £23,595 - £24,913 pro-rata, per annum
Location: Ben Lawers
JOB PURPOSE
Ben Lawers NNR is the most important mountain area in the UK for rare arctic-alpine plants, some of which occur in few other locations. It is also a popular recreational destination, with over 40,000 visitors a year heading for the summits. The work programme includes visitor management and liaison, and associated conservation tasks such maintenance of footpaths and other infrastructure.
We are looking for a Seasonal Ranger to be an enthusiastic and effective part of the ranger service, contributing to the smooth operation and conservation management of Ben Lawers NNR. You must have experience of practical countryside management and good communication skills to join our close-knit team. You will carry out practical estate management and engage with visitors.
The role is a physical one, requiring walking to worksites, some at high altitude, with appropriate tools. Work may be alongside other staff and volunteers but there will be a requirement for lone working.
The role will be ambassadorial, building awareness and support for the National Trust for Scotland leaving those you meet with a desire to respect, protect, and enjoy the special natural environment and an understanding of how they can help to contribute their support to the property.
KEY RESPONSIBILITIES AND ACCOUNTABILITIES
Estate management
 Carry out practical tasks, including maintenance and repair of footpaths, fences, stiles and other infrastructure and vegetation clearance.
 Assist with patrols of popular routes and informal parking and camping sites, clearing litter and monitoring numbers and impacts.
 Monitor the use and condition of interpretation, footpaths and infrastructure to prioritise the programme of maintenance.
Visitor Engagement
 Welcome visitors in a friendly, efficient, and knowledgeable manner, assisting with car parking, answering queries and providing information about the reserve, facilities, and local area.
 Actively and positively engage with visitors while carrying out practical tasks to raise and improve public awareness of key issues including the Scottish Outdoor Access Code (SOAC) and responsible access, footpath erosion and landscape protection, habitat restoration, and promoting the work of the Trust.
 Assist with events and onsite activities when required.
Other duties
 Assist with other areas of property work, such as habitat management including tree planting, seed collecting and tree nursery work if/when necessary.
 Seek to minimise our environmental impact through sustainable working practices and sensitive use of power, equipment, transport, and other resources.
Working together
 Support a strong health & safety culture by complying with the property's Safe System of Work to safeguard yourself and colleagues.
DIMENSIONS AND SCOPE OF JOB
People Management
 Engage with visitors.
 Liaise with other property and other Trust staff and volunteers.
 Supervise volunteers assisting with delivery of practical estate management.
Finance Management
 Not a budget-holder but will be expected to take responsibility for effective management of Trust resources in allocated areas.
Tools/Equipment
 Will be frequent user of tools, machinery, vehicles, and equipment subject to appropriate training.
REQUIRED QUALIFICATIONS, SKILLS, EXPERIENCE & KNOWLEDGE
The above outline the core skills and experience necessary to fulfil the role. In addition, the following is required:
Qualifications, skills and experience
Essential
 Qualification, or equivalent experience in a relevant discipline.
 Hands-on experience of practical estate management.
 Competence in hillcraft to be self-reliant working safely in an upland environment.
 Excellent interpersonal and communication skills, with an ability to engage positively and productively with visitors, volunteers and colleagues.
 A current, valid driving licence.
Desirable
 Experience of working with volunteers.
 Experience/certification for use of machinery/vehicles such as strimmer/brush cutter, power barrow and sit in ATV.
 Experience of lone working.
 Current First Aid certification.
Application Deadline: Friday 05/05/2023