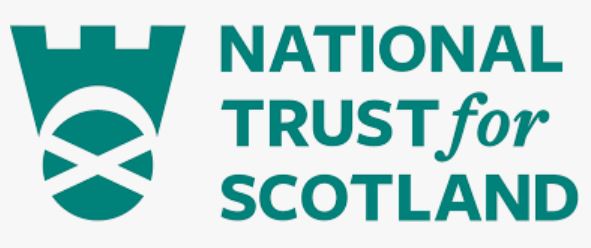 Seasonal Ranger
Organisation: The National Trust for Scotland
Salary: £25,603 - £27,318 pro-rata, per annum
Location: Corrieshalloch
JOB PURPOSE
As part of the team which cares for Corrieshalloch National Nature Reserve, a Seasonal Ranger plays a crucial role in ensuring that our conservation ambitions go hand in hand with welcoming our local community and visitors from across the globe to this well-loved place.
You will share your enthusiasm for the outdoors and passion for the countryside with the visitors who come to explore Corrieshalloch Gorge
You will work out in the landscape, on walking routes, in our parking areas, at popular spots for views with some time at our visitor centre at Inverewe, acting as an ambassador for the National Trust for Scotland, building awareness and support for our charity. You'll leave those you meet with a desire to respect, protect and enjoy this special natural environment and an understanding of how they can help do this.
You will work on your own and with other staff and volunteers, on a variety of practical conservation tasks to help us achieve the high presentation and habitat management standards expected of a National Nature Reserve.
You will contribute to the long-term sustainability of Corrieshalloch ranger service through income generated at payed-for events, memberships and donations inspired by our work, growing our capacity through volunteers and cost-effective use of resources.
KEY RESPONSIBILITIES AND ACCOUNTABILITIES
Nature Conservation
 Be an enthusiastic and effective part of the ranger service, contributing to the smooth operation and ecological enhancement of Corrieshalloch NNR.
 Get involved with practical conservation tasks, including woodland management, path maintenance and fence repairs, litter clearance and property patrols.
 Seek to minimize our environmental impact through sustainable working practices and sensitive use of power, equipment, transport and other resources.
Visitor Engagement
 Participate in a programme of estate patrols at busy times and locations, including weekends and evenings, to engage with tourists, outdoor activity enthusiasts and campers, championing a "leave no trace" culture and providing practical advice based on the Scottish Outdoor Access Code.
 Welcome customers in our car park in a friendly, efficient and knowledgeable manner, answering queries and providing information about the property, facilities and the local area.
 Contribute to the development and delivery of products that bring alive our stories, including on-site displays, self-guided trails, signage, guided walks, talks or other hands-on activities.
Working together
 Recruit, induct and supervise volunteer roles to help grow our team's capacity and assist with the leadership of group volunteering activities as required.
 Build positive relationships with our neighbours and local community, including other land managers, schools, community groups and recreational users.
 Support a strong health & safety culture, complying with the property's 'Safe System of Work', risk management and emergency procedures, to safeguard yourself, colleagues and the public.
Funding our future
 Actively promote the value of Trust membership to existing and potential members.
 Seek and support ways to generate sustainable sources of income, including encouraging donations, booking events, payment of parking charges, visits to other properties and awareness of our fundraising campaigns.
 Not a budget holder but expected to liaise with the Line Manager prior to incurring any expenses and be mindful of cost-effective use of Trust funds and resources.
REQUIRED QUALIFICATIONS, SKILLS, EXPERIENCE & KNOWLEDGE
Essential
 Hold a qualification in a relevant discipline and / or at least a year's ranger experience.
 Experience of engaging the public in nature tourism or working in a busy countryside setting.
 Strong knowledge of natural history and conservation, especially upland flora & fauna of Scotland.
 Competent hillwalker.
 Confident communication and influencing skills with colleagues, volunteers and the public.
 Experience of working in a team and working with volunteers.
 Self-motivated with the ability to work alone or work with minimal supervision.
 Flexible and adaptive to change and working in a variety of situations.
 IT literate and competent user of Microsoft Office products.
 Clean driving license.
Desirable
 First aid certificate.
 Brush cutter training.
 License to drive trailers.
 Experience in practical conservation work.
 Experience of developing and delivering events or learning activities.
 Experience in leading groups of volunteers.
The Key Responsibilities, Scope of Job, and Required Qualifications, Skills, Experience & Knowledge reflect the requirements of the job at the time of issue. The Trust reserves the right to amend these with appropriate consultation and/or request the post-holder to undertake any activities that it believes to be reasonable within the broad scope of the job or his/her general abilities.
Application Deadline: Friday 12/05/2023