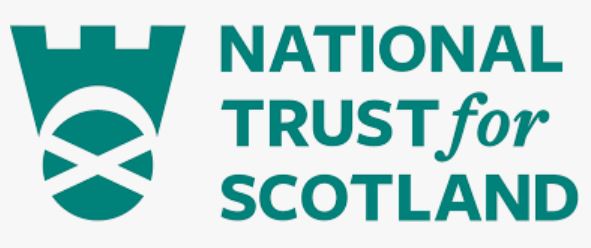 Seasonal Ranger
Organisation: The National Trust for Scotland
Salary: £23,595 - £24,913 pro-rata, per annum
Location: North East Regional Office
JOB PURPOSE
The North East Ranger Service covers National Trust for Scotland properties throughout Aberdeenshire and Angus. This includes 10 different estates that offer a variety of landscapes, habitats, and wildlife unique to this part of the world. In the North East Region, we attract an average of 500,000 visitors per annum across our 2,400 acres of countryside. The diversity of our properties offers the opportunity to work with iconic wildlife and habitats including the Old Wood of Drum SSSI, Castle Fraser's community of rare dragonfly and damselfly species, red squirrels, badgers, bats, and woodland and wetland birds.
We are looking for a Seasonal Ranger to be an enthusiastic and effective part of the ranger service, contributing to the smooth operation and conservation management of the North East properties within the Trust's care. You must have experience of practical countryside management and good communication skills to join our tight-knit team who work in close collaboration with property teams in the region. You will carry out maintenance and repair of countryside infrastructure as well as continue to grow our biological datasets, positively engage with visitors, support education and events, as well as help to support our team with trail and habitat management.
The role is a physical one, requiring walking to worksites with appropriate tools. Work may be alongside other staff and volunteers but there will be a requirement for lone working.
The role will be ambassadorial, building awareness and support for the National Trust for Scotland leaving those you meet with a desire to respect, protect, and enjoy the special natural environment and an understanding of how they can help to contribute their support to work of the National Trust for Scotland.
KEY RESPONSIBILITIES AND ACCOUNTABILITIES
 To support with inspections and maintenance of countryside infrastructure (bridges, benches, steps, boardwalks, etc)
 To undertake trail management (strimming, cutting, remedial path work, etc)
 To help with biological recording and data entry
 To demonstrate the Trust's Health and Safety procedures
 To actively and positively engage with visitors to raise and improve public awareness of key issues, while promoting the Trust
 To support Rangers with preparation and delivery of events and education programme
DIMENSIONS AND SCOPE OF JOB
Public Engagement & People Management
 Engage with visitors.
 Support with delivery of programme of events and education.
 Liaise with other property and other Trust staff and volunteers.
 Supervise volunteers assisting with delivery of practical estate management.
Countryside & Estate Management
 Undertake condition assessments of countryside infrastructure and report issues.
 To carry out basic practical countryside management including visitor infrastructure repairs, strimming, footpath maintenance and fencing as required.
 To carry out practical property management including litter picks.
Natural Heritage Conservation
 Support biological recording and monitoring across estates – target species/habitats include bats, badgers, fen and ponds, and woodlands.
 Supporting with delivery of INNS management
Finance Management
 Not a budget-holder but will be expected to take responsibility for effective management of Trust resources in allocated areas.
Tools/Equipment
 Will be frequent user of tools, machinery, vehicles, and equipment subject to appropriate training.
REQUIRED QUALIFICATIONS, SKILLS, EXPERIENCE & KNOWLEDGE
The above outline the core skills and experience necessary to fulfil the role. In addition, the following is required:
Qualifications, skills, and experience
Essential
 Qualification, or equivalent experience in a relevant discipline
 Good general knowledge of natural history and conservation
 Hands-on experience of practical estate management
 Excellent interpersonal and communication skills, with an ability to engage positively and productively with visitors, volunteers, and colleagues
 Competent user of Microsoft Office products including Word, Excel, and Outlook
 Flexible approach to working; understand and able to work unsociable hours and weekends
 Ability and willingness to undertake strenuous physical work
 Ability to work in changeable weather
 Ability to work alone as well as part of a team
 A current, valid driving licence.
 This role requires a PVG check (supported by the Trust)
Desirable
 Experience of working with volunteers.
 Experience/certification for use of machinery/vehicles such as strimmer/brush cutter.
 Natural history knowledge local to the North East of Scotland.
 Experience of lone working.
 Current First Aid certification.
 Ability to follow reporting procedures.
Application Deadline: Sunday 09/07/2023