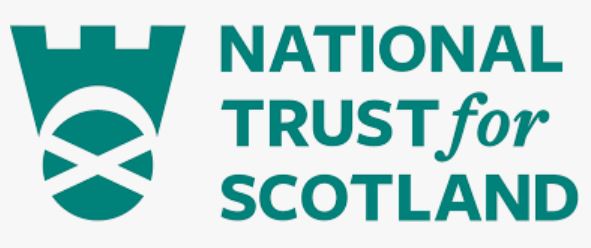 Seasonal Ranger
Organisation: The National Trust for Scotland
Salary: £19,889 pro-rata
Location: Ben Lomond
KEY PURPOSE
To contribute to the management of Ben Lomond, in line with the Trust's objectives for conservation, access and enjoyment, and meeting health and safety and other policies and standards. The post holder will help to protect and enhance the natural heritage and landscape whilst facilitating access by visitors and increasing their enjoyment and understanding by means of assisting colleagues in interpretation, education and visitor management.
PROPERTY BACKGROUND
The Ben Lomond property extends to 2,200 hectares of mainly upland hill ground, including 10km of very busy mountain path. Upland path repair and maintenance is a key area of work, as is engagement with the 50,000 visitors who walk the mountain every year.
Much of the property is designated as a SSSI as well as being part of the Loch Lomond National Scenic Area, with accompanying conservation management and monitoring to protect and enhance natural habitats and species.
On the lower slopes the property has a rich cultural heritage of post-medieval archaeology, with the Ardess Hidden History Trail providing a visitor gateway to this history. Ardess Lodge is the start point for this trail, and increasingly a local visitor destination enhanced by its proximity to the West Highland Way.
The Ben Lomond Bunkhouse provides essential accommodation for staff and volunteers contributing to the practical conservation work on the property, whilst also providing an income stream through provision of accommodation to WHW walkers and other visitors to the area.
KEY RESPONSIBILITIES
 To assist with practical countryside and property management
 To supervise volunteers undertaking practical conservation tasks
 To assist with visitor management, interpretation and education
 To assist with operation of the on-site bunkhouse
 To contribute to biological monitoring programmes as appropriate. To collect, manage and collate biological information in a consistent manner compatible with Trust and national datasets.
 Work within the property's 'Safe System of Work' (the system for managing Health & Safety)
The duties of this job require a Protecting Vulnerable Groups (PVG) Scheme check to be carried out.
SCOPE OF JOB
People Management
 Not a line manager, but occasional supervision of volunteers/apprentices/work experience or other work parties.
 Works closely with other staff members and volunteers at Ben Lomond.
 frequent interaction with members of the public of all ages and abilities.
 Occasional working with external contractors.
 Liaison with tenants and external partners.
Finance Management
 Not a budget-holder but will be expected to take responsibility for the careful and effective management of Trust tools, materials, equipment, and resources.
 Will be required to handle cash at times, as part of the bunkhouse reception duties, and will be required to do so according to Trust rules and policy.
Tools/equipment
 Occasional user of 'powered' tools such as strimmer's/brush cutters, power barrow etc.
 Frequent user of hand-tools such as spades, pinch bars, mattocks, loppers, handsaws, fencing tools and secateurs.
 Dependent on qualifications, this role may at times use a chainsaw.
 Regular user of IT and shared office computer.
Workplace context
 This role has the option of being based on site, however the site is remote from public transport links. To enable self-reliance in living in the provided accommodation at the property it is considered the ability and confidence to drive in the UK is essential.
 This role ideally requires living on-site in provided accommodation. Living off-site will be considered provided the post-holder is able to attend the site at unsociable hours when required.
 The provided living accommodation is within the same building as housing the office and the Ben Lomond Bunkhouse. This requires some tolerance of the movements of others within the building. The provision of accommodation is with the expectation that the postholder will assist with bunkhouse operation through greeting and settling in guests who arrive later than normal reception hours. The postholder will also be a main point of emergency contact for bunkhouse guests. There will be a fair expectation on these duties, with time recorded and returned as necessary through TOIL, and duties shared with other staff.
 The property comprises over 2200 hectares of mainly upland and mountain environment, with no vehicular access. This role includes non-vehicular travel to worksites across rugged paths and terrains, to undertake its duties in all but the most inclement of weathers.
Application Deadline: Friday 08/04/2022