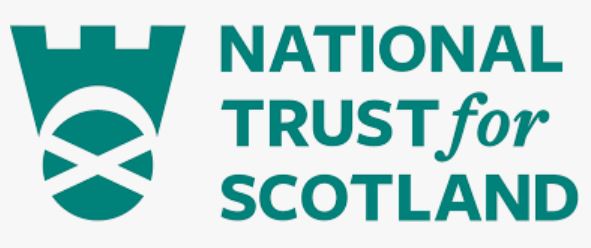 Supporter Care Executive
Organisation: The National Trust for Scotland
Salary: £21,389 - £23,599 pro-rata, per annum
Location: Hermiston Quay (WFH oppertunities)
CONTEXT
The National Trust for Scotland is an independent charity set up in 1931 for the preservation and conservation of natural and human heritage that is significant to Scotland and the world.
The Trust has gone on to become Scotland's largest membership organisation and a leader in conserving and promoting the nation's treasured places and collections so that they can be enjoyed by present and future generations.
The Customer and Cause team exists to inspire visits to our places across Scotland, grow membership and drive donations to support our work. Within the Customer and Cause team sits marketing, fundraising, communications, content and design and supporter care.
PURPOSE OF THE ROLE
The wider purpose of the role is to support the interactions we have with our supporters ensuring that we build meaningful relationships with them through our excellent supporter care to encourage loyalty of support and in turn, generating the vital funds we require for the continuation of our charity's work.
The specific purpose of the role is to provide excellent service and care to our many supporters, including but not limited to members, donors, and visitors. It's your role to build strong relationships, offer great service and encourage future support, providing a positive experience of the National Trust for Scotland. As well as processing memberships and carrying out administrative tasks, you will be the first point of contact for general enquires for the organisation and It's your responsibility to ensure that every interaction leaves our supporters, or prospective supporters, feeling thanked and valued and most importantly excited to continue or start their membership and support to the National Trust for Scotland.
KEY RESPONSIBILITIES
1. To deliver exceptional supporter care across multiple channels – In most cases you are the first line of enquiry either by telephone, email, social media, letter or occasionally face to face.
2. To be welcoming and helpful for people contacting our charity who may have a question or feedback.
3. You will present a professional and proactive approach to supporter retention and recruitment
4. You will respond to enquiries in a timely, considerate and caring manner adhering to our specified SLA's
5. You'll be expected to know the Trust's activities, products and policies and be able to communicate them confidently to our visitors, members and donors.
6. You will be expected to manage customer data in accordance with GDPR and PECR regulations and be proactive in ensuring data is up to date and accurate
7. Provide support to the Supporter Care Manager, CRM manager and other internal departments with time-critical, data sensitive tasks.
8. You will ensure all interactions with supporters are logged in the CRM system and where appropriate passed on to the relevant department(s).
9. You will take payments from supporters either using an online payment system via the phone or by processing cheques. As well as managing refund requests and payment enquires.
10. You will be expected to take responsibility for enquiries and complaints raised by supporters and proactively seek satisfactory and timely resolutions.
11. You will be responsible for administration tasks to service supporter relationships including processing memberships, gift aid, direct debits, data cleaning and consents
12. You will be involved in various system testing ensuring that they are fit for purpose.
13. You will be proactive in process improvement and development and will maintain and create guidance notes for areas of your work.
14. You will work with different teams, including those based in our properties to provide training and promote the important of good supporter care.
15. You may be involved in outbound retention and recruitment campaigns via telephone, email or mail.
Application Deadline: Friday 02/09/2022