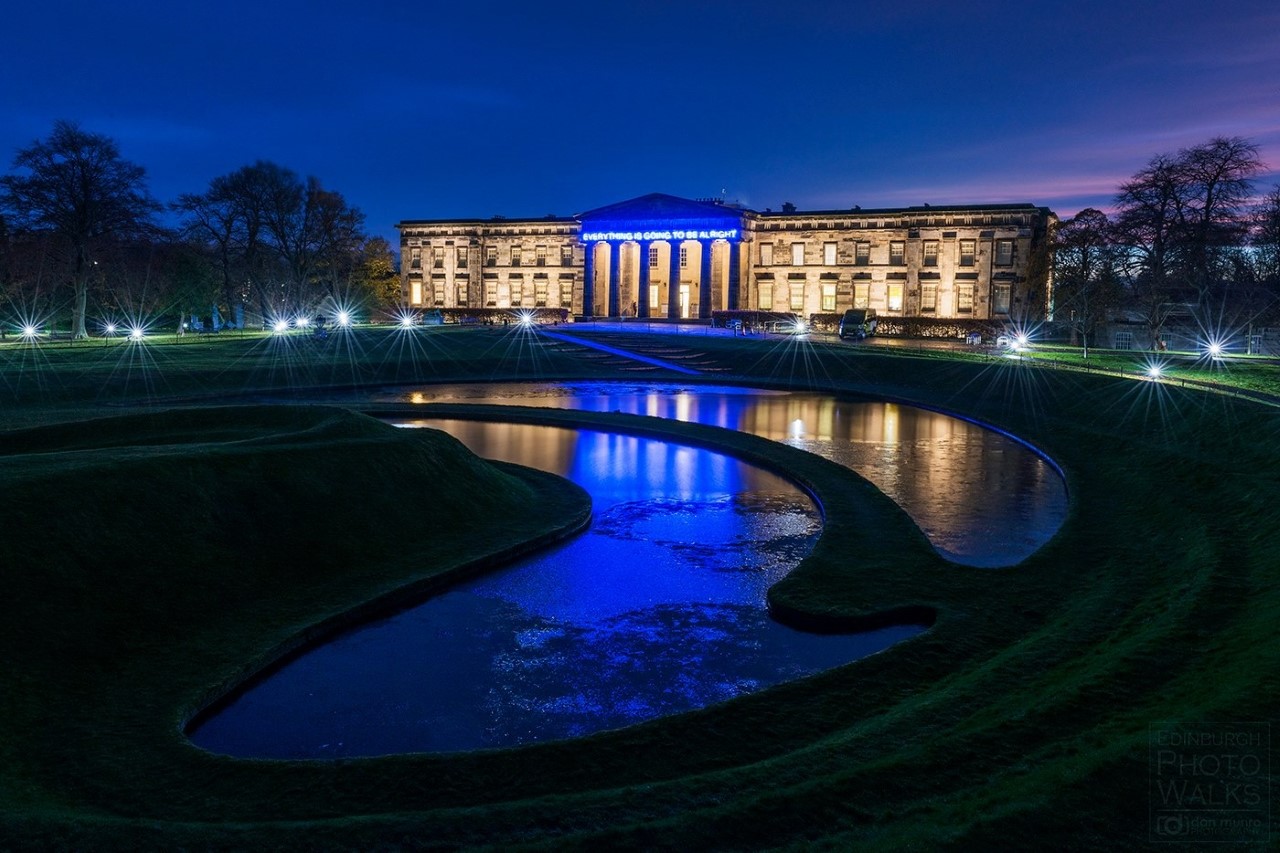 Visitor Assistants
Organisation: National Galleries of Scotland
Salary: £20,828 per annum
Location: Edinburgh
VISITOR ASSISTANTS,
PART-TIME, PERMANENT (BAND 8)
The National Galleries of Scotland (NGS) is home to one the world's finest collections of art, which ranges from the Middle Ages to the present day. Our spectacular buildings house the world's greatest collection of Scottish art, and a world-renowned collection of Scottish and international photography, welcoming many visitors to our three principal sites in Edinburgh: the Scottish National Gallery, the Scottish National Gallery of Modern Art and the Scottish National Portrait Gallery. The National Galleries of Scotland aims to preserve, display and augment the collections for the enjoyment and education of the widest possible public and to maintain NGS as a centre of excellence.
This is an exciting period of renewal for NGS, as we move forward with our engaging strategic vision that puts our audience at the heart of what we do. We're making it our mission to broaden our impact, matching our rich collections, expertise and creativity to the needs and wants of our visitors. We're finding new ways to connect with more people, and creating an innovative, inclusive organisation that can meet the challenges of our ever-evolving world.
'Art for Scotland: Inspiration for the world' is Our Vision. Inclusive, original and ambitious – we will make the national collection accessible to all and inspire curiosity across the world.
We will embed Equality, Diversity and Inclusion (EDI) into our culture, creating a safe and welcoming environment that is inclusive and equitable for all. Our culture will celebrate and represent the diverse society in which we live and work in, ensuring everyone feels a sense of belonging and can be themselves.
NGS are working towards reducing our environmental impact and aim to have net-zero carbon emissions before 2045. Our response to the Climate Emergency and EDI are integral to our work and all our colleagues and departments play a part in achieving this. Our primary Climate Emergency focus areas are engaging our communities, improving our operations and adapting to future climate changes.
VISITOR ASSISTANT
The role
Working across the Galleries at each of the building's entrances, and on the Switchboard, the Visitor Assistant is responsible for providing an excellent welcome and leaving experience for our visitors. The role will provide outstanding service and information, answer queries, and will actively sign-up new Friends, encourage donations, sell tickets and other products.
You will work at our three principal sites, the Scottish National Gallery, the Scottish National Gallery of Modern Art, and the Scottish National Portrait Gallery and flexibility will be required to work between our sites.
The team
You will be part of the Security and Visitor Services department as it enters an exciting new phase focusing on providing the best possible experience every time we engage with our visitors and staff, while promoting a culture of continuous improvement in everything we do.
Responsibilities
As a Visitor Assistant you will:
• Provide welcoming and engaging conversations with our visitors at the entrances, on the phone and via email giving advice and answering queries
• Actively promote our Friends scheme and convert visitors into Members.
• Drive satisfied visitors to make donations to our boxes situated at the entrance/exit to the Galleries.
• Sell tickets and other products.
• Seek out all NGS related content gaining knowledge to act as an ambassador about our galleries, our collection and exhibitions, events, our shops and cafes and other activities.
• Communicate with colleagues across departments to gather information to answer visitor enquiries.
• Share knowledge and expertise with team members to improve understanding across the department.
• Accurately collect all customer data in line with GPDR and NGS guidelines.
• Follow departmental cash handling procedures performing accurate reconciliations.
• Help Security and Visitor Services colleagues as required.
KNOWLEDGE, SKILLS AND EXPERIENCE
The following range of knowledge skills and experience are required. Please ensure these are reflected in your application. Short listing for interview will be based on meeting these requirements.
Essential
• Outstanding interpersonal skills enabling you to engage with people to provide information and deliver sales
• Previous experience of working within a front-line, retail, sales, customer services or entertainment environment
• Be a strong communicator in person, in writing and over the telephone
• Competent at using office systems such as Office 365
• Have the resilience to positively respond to challenges and prioritise operational demands
• Work well in a busy environment with strong organisational skills
• Accurate with figures and experience of cash handling and other methods of payment
• Enjoy working as part of a team and with the public
• Flexible approach to the job and be able and willing to work weekends, evenings and any required overtime.
Desirable
• Knowledge of Gaelic and/or other languages.
• Knowledge and appreciation of art
SUMMARY TERMS AND CONDITIONS
HOURS: Working from a choice of either 2 days, 3 days, 4 days, or 5 days a week (between 13 and 32 hours per week). Please note this role involves working weekends on a regular basis.
Hours will be 09.45 a.m. to 5.15 p.m. with some days starting at
08.45 a.m. to provide switchboard cover.
PAY: £20,828 per annum pro rata
ANNUAL LEAVE: 25 days per annum pro-rata. Staff also receive 11.5 public and privilege holidays per annum pro-rata.
PENSION: Civil Service pension provisions enables the National Galleries of Scotland to offer a choice of pensions, giving you the flexibility to choose the pension that suits you best.
The closing date for all applications is Monday 12 September 2022.
When applying please indicate your preference for how many days per week you would like to work within the supporting statement section where you can also demonstrate how you meet the skills and personal qualities required for this role.
Please note that the successful candidate will be subject to Basic Disclosure Scotland security clearance.
National Galleries of Scotland is a charity registered in Scotland (No. SC003728)
Application Deadline: Monday 12/09/2022