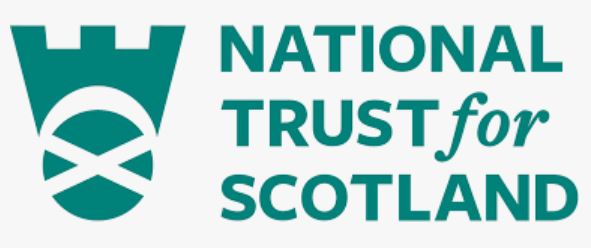 Visitor Services Assistance (Catering)
Organisation: The National Trust for Scotland
Salary: £19,760 pro-rata per annum (£9.50 per hour)
Location: The Hill House, Helensburgh, G84 9AJ
Purpose of the role
The National Trust for Scotland opened stage one of a ten-year conservation program in summer 2019. The Hill House is now protected by a steel frame structure which incorporates walkways over the house and a new visitor center and café which delivers a unique heritage visitor experience.
We are looking for talented and customer focused individuals to join our team and to help us make The Hill House a 5* Visitor Attraction
We are looking for people who have experience or a keen interest in Catering.
KEY RESPONSIBILITIES
To provide a consistently high standard of visitor care when –
• Welcoming visitors to the café and working in an efficient and knowledgeable manner
• Welcoming visitors with special needs / impairments and providing a high level of service in accordance with the Equality Act.
• Answering visitors queries about the catering offer
• Promoting the National Trust for Scotland and the benefits of membership.
To maintain excellent standards of site and personal presentation –
• Ensuring the café is fully stocked and set up daily
• Wearing correct uniform, name badges, or PPE as required
• Working in harmony with other departments within the property
Financial responsibilities –
• To adhere to all financial procedures to include till operations and cash reconciliation duties
• Help achieve sales targets and membership recruitment targets
• Upsell products within the café
• Actively feedback visitor comments to line managers to improve offer, service and operation
Health and safety –
• To ensure the site meets with the Health and Safety legislation in liaison with your department manager
• To ensure that visitors vacate the site at close of business and site is secured at end of the day
REQUIRED QUALIFICATIONS, SKILLS, EXPERIENCE & KNOWLEDGE
Essential –
• Ability to work within a team, with minimal supervision, to a high and safe standard
• Ability to be flexible and adapt to various working patterns
• Ability to adjust pace to match customer flow without compromising quality of service
• Excellent front of house persona – warm, welcoming, patient and understanding
• Excellent selling skills
• Genuine belief in the value of good customer service
• Ability to be proactive and to take the initiative
• Excellent personal presentation
Desirable –
• Demonstrable experience in sales, EPOS systems and cash handling/reconciliation
• Experience in a customer facing role
• Catering experience
The Key Responsibilities, Scope of Job, and Required Qualifications, Skills, Experience & Knowledge reflect the requirements of the job at the time of issue. The Trust reserves the right to amend these with appropriate consultation and/or request the post-holder to undertake any activities that it believes to be reasonable within the broad scope of the job or his/her general abilities.
Application Deadline: Friday 24/09/2021