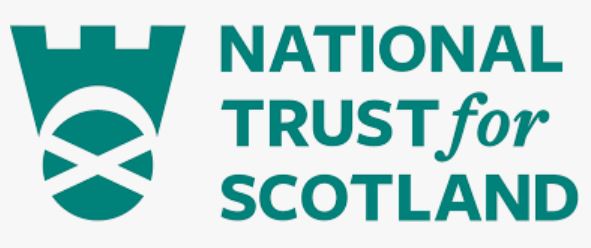 Visitor Services Assistant
Organisation: The National Trust for Scotland
Salary: £19,760 pro-rata
Location: Moirlanich Longhouse
JOB PURPOSE
This is an important role based at Moirlanich Longhouse, Glen Lochay by Killin, supporting our volunteers to ensure this popular property operates smoothly and safely.
Welcoming visitors and ensuring they have an enjoyable experience. Through warm, engaging, informative interactions, helping to share stories about this amazing place and build support and understanding for the National Trust for Scotland. You'll help generate income that enables us to care for this significant property by promoting the benefits of Trust membership.
KEY RESPONSIBILITIES AND ACCOUNTABILITIES
To provide a consistently high standard of visitor care at all times
• Welcoming visitors to the property in a friendly, efficient and knowledgeable manner, answering queries and providing information about the property, facilities and the local area.
• Providing a responsive, friendly and efficient service tailored to the needs of individual visitors, including those with special needs or from overseas.
• Developing a thorough understanding of the property enabling you to share stories with visitors, offer ideas to help them enjoy their visit and answer common questions.
• Promoting the National Trust for Scotland including brand to include our events, upselling other properties and any promotional campaigns, being proactive in the selling of membership and Gift Aid.
• Following guidelines to ensure accurate reporting of visitor numbers.
• Feeding back visitor comments and your own ideas to develop and improve our offer, service and operations.
To maintain excellent standards of site and personal presentation at all times
• Assisting with behind-the-scenes tasks to prepare for opening at the start of the day and close-down at the end.
• Wearing uniform, name badges, or PPE as required.
• Reporting all instances of damage and wear and tear issues promptly to your line manager.
• Sharing responsibility for the health and welfare of property staff, volunteers and visitors by adhering to NTS Health, Safety and Environment policies and guidelines.
Financial Responsibilities (where applicable)
• Adhering to all financial procedures to include collection and safeguarding of monies.
REQUIRED QUALIFICATIONS, SKILLS, EXPERIENCE & KNOWLEDGE
Qualifications
• No formal educational qualification required.
Skills, Experience & Knowledge
Desirable
• Experience in a customer-facing role, delivering impeccable customer care through excellent inter-personal skills and personal standards.
• Excellent "front of house" persona – warm, welcoming, patient, understanding.
• Flexible, helpful outlook to customers and colleagues.
• Experience of cash handling.
• An understanding and commitment to the aims and objectives of the National Trust for Scotland.
• A passion for Scottish heritage and history
Application Deadline: Friday 08/04/2022