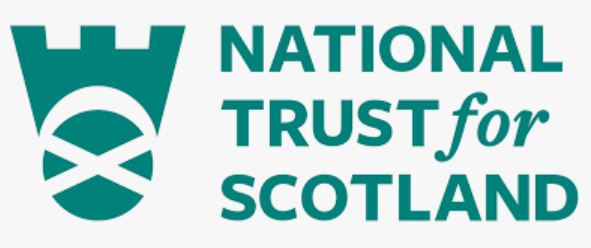 Visitor Services Assistant
Organisation: The National Trust for Scotland
Salary: £19,760, pro-rata, per annum
Location: Culzean
PURPOSE OF THE ROLE
To assist the VSS Operations with the smooth running of Culzean Castle & Country Park ensuring that a five star experience is delivered at all times. This includes, but not limited to, general administration tasks in support of Culzean Castle & Country Park operations and demands a high level of customer service, organisational skills and the ability to use your initiative with an attention to detail essential.
The main focus of the role will be cash handling, data recording and dealing with basic financial transactions.
KEY RESPONSIBILITIES
• Administrative support to the VSS Operations and Operations Manager and other key departments as required
• Providing the first point of contact at Culzean and ensuring that communications are answered, forwarded and recorded effectively and in a timely fashion
• Organising meetings, circulating advance papers, taking and distributing minutes and monitoring action points required of staff
• Processing financial transactions (e.g. cash handling, data entry, purchase ordering, and expense claims) on a regular basis using an IT-based finance package
• Coordination of the ongoing maintenance of properties to maintain the highest standards
• Share in the common responsibility of implementing the Trust's "Health & Safety Policy", being mindful at all times of the health and safety of self, staff, volunteers, and visitors
• Taking and processing educational/group bookings and liaising with relevant departments to ensure the smoothing running of each
• Management of the property diary and preparation and distribution of the weekly programme as well as other reports as required
• Placing orders and completing necessary documentation as and when required
• Provide an excellent level of customer service to all external and internal customers
• Assisting with the management of the property's social media and website information
• Assist with general visitor services departments, including catering& hospitality, retail, housekeeping, admissions and events as required. Full training will be given across each area.
SCOPE OF ROLE
People Management
• Is not a line manager but will work closely with the VSS Operations
• The post holder will work closely with other property colleagues, particularly activity managers in the Culzean Management team, and will have interaction with other colleagues based in other locations as well as regular customers, clients, partners and service suppliers
Financial Management
• No budget responsibility however the role will be responsible for the administration of the Trust's financial processes and procedures
SKILLS, EXPERIENCE & KNOWLEDGE
The above outlines the key skills the job holder will need to possess and exercise. In addition, either knowledge of or experience in the following is required:
Essential
• Demonstrable secretarial experience, including experience of cash handling and attending to work of a confidential nature
• High standard of written and spoken English
• Excellent organisational and administrative skills with the ability to organise and manage systems and processes necessary for the smooth running of a busy visitor attraction
• Excellent communication and interpersonal skills – able to interact with wide range of people tactfully and diplomatically
• Excellent customer care skills
• Strong team-player, committed to supporting team members
• Proficient user of Microsoft Office products (Word, Access, PowerPoint & Excel), Internet and email, with confidence in using and learning IT software generally
• Ability to work without supervision and under pressure, to tight deadlines and in environment of changing priorities
• Rigorous and accurate attention to detail
• Proactive, motivated and flexible attitude
• A current valid driving licence
Desirable
• Good working knowledge of general visitor attraction management matters
• Awareness of the needs and standards of a high-quality tourist destination
The Key Responsibilities and Skills, Experience & Knowledge reflect the requirements of the job at the time of issue. The Trust reserves the right to amend these with appropriate consultation and/or request the post-holder to undertake any activities that it believes to be reasonable within the broad scope of the job or his/her general abilities.
Application Deadline: Friday 19/11/2021