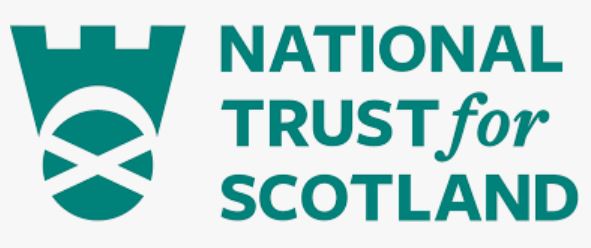 Visitor Services Assistant - Collections Care
Organisation: The National Trust for Scotland
Salary: £22,672 pro-rata, per annum
Location: Brodie Castle
JOB PURPOSE
The post is responsible for providing a consistent, high standard of housekeeping duties in connection with the care, conservation and presentation of Brodie Castle.
KEY RESPONSIBILITIES
The Collections Care Assistant is responsible for a wide variety of duties in connection with the care of the property. These duties involve the correct handling and preventative conservation /cleaning of the collection and general housekeeping duties throughout the property. The post holder will actively support the Trust's conservation programme and undertake all duties to the highest levels of care.
Specific duties include:
• Delivering excellent customer care to foster a friendly and welcoming atmosphere for visitors, staff and volunteers. Working in harmony with other colleagues and departments in the property.
• Preventative conservation/cleaning of the collections, including historic and delicate items, using property-specific cleaning plans and approved methods, materials and equipment.
• Operational, day-to-day cleaning of all areas as necessary, including vacuuming, dusting, sweeping etc.
• Monitoring the condition of the collections, both through routine informal checks and formal record keeping.
• Adhering to the Trust's Integrated Pest Management strategy and assisting carrying out required pest control treatments.
• Assisting with collection care to facilitate functions and events, ensuring safe handling, moving and storage of collections and implementation of appropriate preventative measures.
• Working with collection care volunteers.
• Following Trust policies regarding Health and Safety, Environmental Sustainability and Collections Care.
• Commitment to the development of personal and professional skills. Attendance at relevant workshops/ training sessions.
The current duties of this job do not require a criminal records (Disclosure Scotland) check to be carried out.
SCOPE OF JOB
People Management
• Not a line manager but will be expected to work with staff and volunteers at the property – assisting with collection care and conservation tasks.
• Will work as part of the property team, communicating with and taking direction from the Duty Manager and Visitor Services Supervisor Collections Care.
• Will also have occasional interaction with other technical/specialist advisory colleagues based in other NTS locations and departments and with external contractors.
External Relationships
• Requirement to communicate and present conservation and collection care activities to visiting members of the public.
Finance Management
• Not a budget-holder.
Tools/equipment
• Will be a frequent user of conservation-cleaning materials and equipment which must be used safely and be maintained/kept in working order.
SKILLS, EXPERIENCE & KNOWLEDGE
The above outlines the key skills the job holder will need to possess and exercise. In addition, either knowledge of or experience in the following is required:
Essential
• An interest in the National Trust for Scotland and its core values.
• An understanding, or keen interest in heritage, historic properties and preventative conservation.
• Good manual dexterity and ability to lift/ carry heavy materials and collections as well as the ability to work from ladders.
• Excellent communication skills and a friendly, professional manner.
• Ability to work within a team or independently, with minimal supervision to a high standard.
• Ability to be flexible adapting to working patterns and tasks.
• An awareness and understanding of the careful approach required when working with fragile historic interiors and collections.
• Ability to manage time efficiently.
• Awareness and understanding of the security issues, both personal and property specific.
• Ability to be proactive.
• Commitment to professional development and training.
Desirable
• Experience in collection care within a museum or historic environment.
• Experience in housekeeping.
• Experience of working with volunteers.
• An understanding of health and safety legislation and collections emergency procedures.
• Proficient user of Microsoft Office software.
CONTEXT
Brodie Castle is set within a 75-acre estate. It is the ancestral home of the Brodies of Brodie and consists of a number of listed buildings including the main 16th century Z plan Castle, stables, walled garden, gate houses and Gardener's Bothy, as well as a number of estate houses currently used as holiday lets. The Castle consists of dressed rooms used as a guided tour visitor experience and houses a collection worth over £6m. Within the Castle is the main catering outlet and retail facility as well as housing the main estate offices. There is also the Laird's wing, a luxury 7-bedroom holiday let within the Castle.
The wider estate consists of a 'significant designed landscape with Victorian Shrubbery, tree lined avenues, commercial forestry, agricultural land and mature mixed woodlands surrounding a man-made lake. Within the old walled garden is a Playful Garden, consisting of an imaginative play area, formal gardens and a national daffodil collection. This area has separate catering and retail facilities.
The Purpose, Context, Key Responsibilities, and Person Specification reflect the requirements of the job at the time of issue. The Trust reserves the right to amend these with appropriate consultation and/or request the post-holder to undertake any activities that it believes to be reasonable within the broad scope of the job or his/her general abilities.
Application Deadline: Sunday 02/07/2023