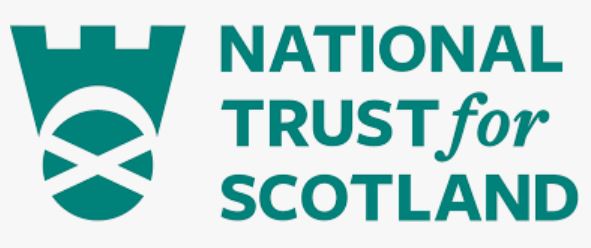 Visitor Services Assistant - Food and Beverage
Organisation: The National Trust for Scotland
Salary: £22,672 pro-rata, per annum
Location: Leith Hall
JOB PURPOSE
We are looking for enthusiastic, motivated and talented customer focused individuals to join our team at Leith Hall.
Leith Hall is a fabulous place for tourists and locals to soak up the atmosphere of historic Aberdeenshire. Staff should be passionate about delivering outstanding customer experiences to our visitors and guests and able to maximise opportunities to generate income. It's important that Visitor Service Assistants (VSA's) ensure the property and its assets are safe and secure. Furthermore, we're looking for team workers who are also able to use their own initiative and are driven to make a difference.
This role is about creating a 5-star visitor experience and providing outstanding customer service. We are looking for people who have experience or a keen interest in Catering.
KEY RESPONSIBILITIES AND ACCOUNTABILITIES
To provide a consistently high standard of visitor care when –
• Welcoming visitors to the café and working in an efficient and knowledgeable manner
• Welcoming visitors with special needs / impairments and providing a high level of service in accordance with the Equality Act.
• Answering visitors queries about the catering offer.
• Promoting the National Trust for Scotland and the benefits of membership.
To maintain excellent standards of site and personal presentation –
• Ensuring the café is fully stocked and set up daily.
• Wearing correct uniform, name badges, or PPE as required.
• Working in harmony with other departments within the property.
You must be flexible to meet the needs of the property, this will include weekend working.
Financial Responsibilities
• To adhere to all financial procedures to include till operations and cash reconciliation duties.
• Help achieve sales targets and membership recruitment targets.
• Upsell products within the café.
• Actively feedback visitor comments to line managers to improve offer, service and operation.
Health and Safety
• To ensure the site meets with the Health and Safety legislation in liaison with your department manager.
• To ensure that visitors vacate the site at close of business and site is secured at end of the day.
QUALIFICATIONS, SKILLS, EXPERIENCE & KNOWLEDGE
Experience
Essential
• Ability to work within a team, with minimal supervision, to a high and safe standard.
• Ability to be flexible and adapt to various working patterns.
• Ability to adjust pace to match customer flow without compromising quality of service.
• Excellent front of house persona – warm, welcoming, patient and understanding.
• Excellent selling skills.
• Genuine belief in the value of good customer service.
• Ability to be proactive and to take the initiative.
• Excellent personal presentation.
Desirable
• Basic Food Hygiene Qualification.
• Demonstrable experience in sales, EPOS systems and cash handling/reconciliation.
• Experience in a customer facing role.
• Catering experience.
Application Deadline: Sunday 28/05/2023