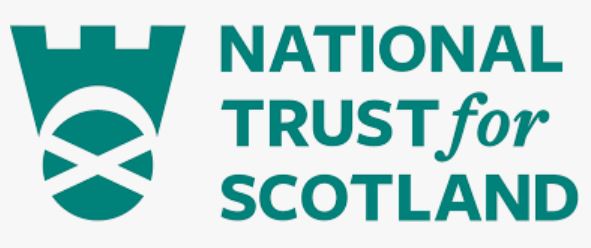 Visitor Services Assistant - Guide
Organisation: The National Trust for Scotland
Salary: £22,672 pro-rata, per annum
Location: House of Dun
JOB PURPOSE
We are looking for enthusiastic, motivated and talented customer focused individuals to join our team at House of Dun.
House of Dun is a fabulous place for tourists and locals to soak up the atmosphere of old Scotland. Staff should be passionate about delivering outstanding customer experiences to our visitors and guests and able to maximise opportunities to generate income. It's important that Visitor Service Assistants (VSA's) ensure the property and its assets are safe and secure. Furthermore, we're looking for team workers who are also able to use their own initiative and are driven to make a difference.
This role is about creating a 5 star visitor experience and providing outstanding customer service.
As a member of our Visitor Services team your job is to give visitors from across the globe a warm welcome to House of Dun and help generate the income that enables us to care for the property and other National Trust for Scotland properties.
Visiting our House by guided tour is an essential part of the visitor experience and the role of the Visitor Service Assistant – Guide is to make it a positive and memorable part of a visitor's day with us. As a VSA-Guide you will conduct tours round the property in period costume. You will be trained on the history of the Family and Property as well as the tour delivery.
You will help us maximise sales through excellent customer service and product knowledge, taking a pride in presentation and effective behind-the-scenes processes.
KEY RESPONSIBILITIES AND ACCOUNTABILITIES
1. To provide a consistently high standard of visitor care at all times when:
2. Welcoming all visitors to the site and processing their catering purchase in a friendly, efficient and knowledgeable manner; supporting visitors with special needs / impairments and providing a high level of service.
3. Answering visitors' queries about the catering offer, deals, seating, and ingredients.
4. Checking on how visitors are enjoying their experience of catering at House of Dun and enquiring whether all their needs are met.
5. Consistently presenting high quality plating of food.
6. Promoting the National Trust for Scotland and the benefits of membership of it.
7. To maintain excellent standards of site and personal presentation at all times
8. Have a flexible approach to working hours and days including working weekend and Bank Holidays as appropriate.
9. The general ongoing operational cleaning of all areas as necessary
10. Adhering to the property's quality standards including wearing of uniform.
11. Ensuring health and welfare of property staff, volunteers and visitors by adhering to the Trust's Health, Safety and Environment policies and guidelines. This includes working within the property's "Safe System of Work" (the system for managing Health & Safety).
12. Ensuring site is ready and open to welcome visitors as per staff handbook
13. Operate tills and share end of day cash reconciliation duties, as appointed by VSS Food & Beverage
REQUIRED QUALIFICATIONS, SKILLS, EXPERIENCE & KNOWLEDGE
Essential:
1. Ability to adjust pace to match customer flow without compromising quality of service.
1. Ability to work within a team or independently, with minimal supervision, to a high and safe standard.
2. Ability to be flexible and adapt working patterns and tasks to meet day-to-day variations in property needs.
3. Excellent front of house persona – warm, welcoming, patient and understanding.
4. Excellent selling skills.
5. Genuine belief in the value of good customer service.
6. Ability to be proactive and to take the initiative.
Desirable:
1. Access to own transport
2. Comfortable with public speaking
The current duties of this job do not require a criminal records (Disclosure Scotland) check to be carried out.
The Key Responsibilities, Scope of Job, and Required Qualifications, Skills, Experience & Knowledge reflect the requirements of the job at the time of issue. The Trust reserves the right to amend these with appropriate consultation and/or request the post-holder to undertake any activities that it believes to be reasonable within the broad scope of the job or his/her general abilities.
Application Deadline: Sunday 09/07/2023