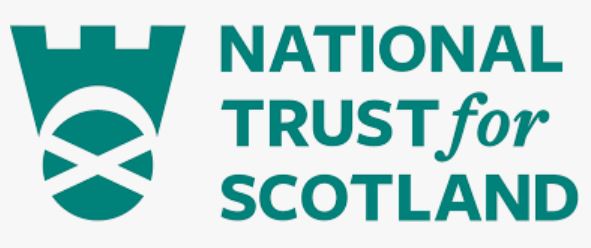 Visitor Services Assistant - Guiding & Education
Organisation: The National Trust for Scotland
Salary: £22,672 pro-rata, per annum
Location: Brodick Castle
JOB PURPOSE
Brodick Castle is an idyllic island destination and visitor attraction on the Isle of Arran. As one of the Visitor Services team within the castle, you'll ensure that all visitors receive an excellent visitor experience and leave feeling inspired by this stunning property and its history. This will be achieved through being welcoming; engaging and knowledgeable; prepared to answer visitors' questions about objects, stories of the castle and its family and the NTS. This person is frequently in contact with visitors and as such is an ambassador for the Trust, exhibiting consistently excellent customer services while actively promoting the Trust's aims and services.
The Trust has stated the importance that education plays at its properties. The provision of an interesting and educational day out has been a key feature at Brodick Castle and Country Park for many years. Castle guides may be asked to support the delivery of learning programs and events, at the property.
KEY RESPONSIBILITIES
ROOM GUIDES
In their role as a room guide, the post holder will assist with the delivery of historical and educational information to visitors and ensure their enjoyment and safety during their visit to the castle. They may also be asked to assist with the education programme at Brodick Castle, under the direction of the Head Education Guide.
Key responsibilities include:
• Always ensuring the highest level of customer care.
• Maximising the visitor's enjoyment and understanding of the property by presenting to them the history of Brodick, it's collection and the people who lived there
• Communicating with, and effectively engaging with a diverse selection of visitors
• Being mindful of security needs of the property and its contents, minimising opportunities for theft or damage through diligent monitoring of visitors and the implementation of security measures (e.g. locking up procedures etc.)
• Being aware of the conservation needs of the property and its contents and minimising the risk of accidental damage through engaging with visitors and the implementation of appropriate conservation measures
• Sharing in the common responsibility of implementing the Trust's Health & Safety policy, being mindful at all times of health & safety of self, staff, volunteers, and visitors
• Sharing in the common responsibility for the safe evacuation/management of colleagues and visitors in the event of a fire or security alert or alarm
• Responsibility for daily guiding/educational operations within the castle.
• Ensuring all opening and closing procedures have been carried out and that all areas are properly supervised.
• Embracing all organisational training required to be taken as part of the role.
OTHER RESPONSIBILITIES
EDUCATION
• Delivery of a range of high-quality talks and tours about Brodick for the public and organised groups, including all ages and abilities
• Delivery of formal/informal educational activities and workshops to school
Fulfilling any other reasonable duty where this relates to education, admissions, membership and retail at the property.
SCOPE OF ROLE
Communication and Customer Care
• Will need to communicate willingly and effectively with all visitors.
• Will need to acquire relevant knowledge of what Brodick Castle and its environment can offer to visitors in order to provide the best customer care.
Technical Knowledge
• Will need a wide ranging and developing knowledge of Brodick Castle, its history and collections-this will be acquired through training, prepared, and explored resources.
• Will need knowledge of relevant health, safety and evacuation procedures in order to ensure the safety of self, visitors, volunteers and staff-this will be acquired through training.
• Will need a basic knowledge of preventative and best practice measures to help ensure the conservation of both the Castle and the collection-this will be acquired through training.
People Management
• Will need to communicate efficiently with both internal and external customers
• Will need to communicate, co-operate, and engage effectively with their team.
SKILLS, EXPERIENCE & KNOWLEDGE
The below outlines the key skills and behaviours the job holder will need to possess and exercise:
Essential
• Must be a very able and enthusiastic communicator, in particular, verbally.
• Must have enthusiasm for Scottish heritage and in particular family history and history of art/architecture
• Must have sound working experience dealing effectively with a wide range of people in a public situation
• Must have a personal commitment to excellence in customer care with the ability to enthuse others
• Must be an effective team player
• Must be able to work effectively on own initiative
• Must have a genuine understanding of, and belief in, the work of the National Trust for Scotland.
• Must be willing to show commitment and flexibility in work practice
Desirable
• Experience in historic properties/similar role
• demonstrable experience of guiding and/ or education – ideally in the heritage/tourism environment
The Key Responsibilities, Scope of Job, and Required Qualifications, Skills, Experience & Knowledge reflect the requirements of the job at the time of issue. The Trust reserves the right to amend these with appropriate consultation and/or request the post-holder to undertake any activities that it believes to be reasonable within the broad scope of the job or his/her general abilities.
Application Deadline: Sunday 02/07/2023