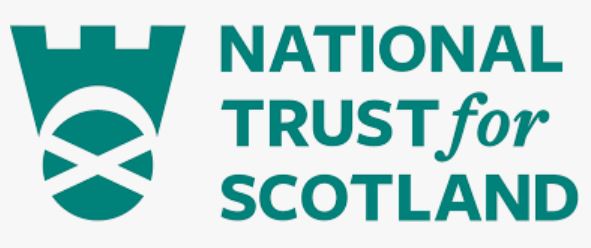 Visitor Services Assistant - Hospitality and Events
Organisation: The National Trust for Scotland
Salary: £21,260 pro-rata, per annum
Location: Fyvie Castle
We are looking for talented Functions and Events Assistant to join the team at our fantastic property, Fyvie Castle
This is an exciting opportunity within the heritage industry and the ideal candidate must be passionate about our vision for the Future and what we do every day as a business: Bringing people together and giving them the greatest visitor experience.
Spread over various floor, Fyvie Castle boasts a range of private dining and entertainment space, as well as one of the most impressive interiors that oozes history and character, making it idea for weddings and corporate events and functions.
The successful candidate will be expected to work long and unsociable hours on occasion to ensure the highest levels of visitor services are maintained.
They will be outgoing, assertive, and approachable with a flair for innovative ideas.
PURPOSE OF THE ROLE
To assist the Hospitality Visitor Services Supervisor with the smooth running of Fyvie Castle Hospitality department. ensuring that a five-star experience is delivered at all times. This includes, but not limited to, optimising opportunities to generate income, demands a high level of customer service, organisational skills, flexibility, and the ability to use your initiative with an attention to detail essential.
The main focus of the role will be hospitality operations, data recording, administration tasks, and dealing with basic financial transactions.
KEY RESPONSIBILITIES
• Proving support for the setting up, during the function or event and the taking down after function or event.
• Ensuring that the required standards of practices is maintained.
• Providing support to the Visitor Services Supervisor at Fyvie Castle and ensuring that communications are answered, forwarded, and recorded effectively and in a timely fashion
• To Assist with the processing of financial transactions (e.g., cash handling, data entry, deposits for functions/ events are input into the system and sent to appropriate person.
• Share in the common responsibility of implementing the Trust's "Health & Safety Policy", being mindful at all times of the health and safety of self, staff, volunteers, guests, and visitors.
• Provide support and cover in the absence of the VSS to ensure that services provided by third parties (e.g., suppliers, contractors, franchisees) such that they adhere to Trust policy and standards and ensures the safety of staff, volunteers, visitors, and others.
• Provide support of the hospitality diary and communicate with the team at Fyvie Castle of any booking taken that require preparation and support to carry out the function or event.
• Completing necessary documentation as and when required
• Work closely with the other departments across the Property
• Provide an excellent level of customer service to all external and internal customers
• Develop and promote – in conjunction with the Visitor Services Supervisor – corporate/private-hire business, and a program of special events that demonstrate a "return on investment" to contribute to the property's financial sustainability.
• Undertake direct and indirect interaction with corporate/private-hire clients, and those attending events; ensuring that their needs are anticipated and met as part of the property's drive for excellence in customer care.
• Assist to ensure that efficient arrangements are made for the property for events, and corporate/private hire.
Application Deadline: Friday 29/07/2022