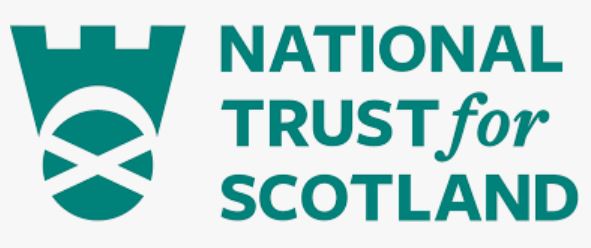 Visitor Services Assistant - Housekeeping
Organisation: The National Trust for Scotland
Salary: £21,260 pro-rata, per annum
Location: Brodie Castle
JOB PURPOSE
To maximise our visitors' enjoyment of National Trust for Scotland managed sites by maintaining the excellent standards we set across our properties to enable us to provide the best possible experience for our visitors. Providing an efficient, reliable service and high standards in housekeeping based on the needs of the property. Specifically, to ensure that all areas and public facilities are cleaned and maintained to the highest standards, to make the property the best possible place to visit and work.
KEY RESPONSIBILITIES AND ACCOUNTABILITIES
The post is responsible to provide a consistently high standard for visitor care at all time and for a wide variety of housekeeping duties in connection with the well-being and care of the property. Besides the focus on the area housekeeping the role supports other VSA areas as admissions, catering, retail etc. in response to the needs to the business.
• Ensuring a high standard of cleanliness to all visited and non-visited areas of the property as directed by your line manager;
o The general ongoing operational cleaning of all areas as necessary, as toilet cleaning, emptying waste bins and as appropriate vacuum cleaning, mopping, sweeping, dusting and polishing when required etc.;
o Room changeover/turnaround, bedmaking etc. where required;
o Working with the public, cleaning during trading hours.
• Ensuring site is ready to open and welcome visitors by the set opening time;
• Actively support the Trust's Conservation programme and undertake general housekeeping duties to the highest level of care which may include:
o In line with current NTS best practice, clean and care for the collection of furniture, books, artworks, glass, china silverware, other artifacts and delicate fabrics and curtains;
o Checking of collections and domestic inventories during changeover;
• Reporting losses/breakages, wear and tear and repairs required immediately to your line manager;
• Deliver excellent customer care (internal and external) to foster a friendly and inviting atmosphere for visitors, staff and volunteers;
• Working in harmony with other departments; visitor services, events, gardening, maintenance and site repair employees/contractors;
• Provide support to enable functions and events to be successfully delivered;
• Share in the common responsibility of working in a manner mindful of the Trust's obligations to minimise impact on the environment, through e.g. efficient use of water/heat/light, recycling and the disposal of waste, considered use of transport;
• Follow Trust policy regarding Health and Safety, Environmental Sustainability, and Collections Care;
o Wearing correct uniform, name badges, or PPE as required;
o reporting all H&S hazards, fire risks, and instances of damage and wear and tear issues promptly to Maintenance Manager.
The current duties of this job do not require a criminal records (Disclosure Scotland) check to be carried out.
REQUIRED QUALIFICATIONS, SKILLS, EXPERIENCE & KNOWLEDGE
Qualifications
• No formal educational qualification required.
Skills, Experience & Knowledge
Essential
• Sound previous housekeeping experience including:
o cleaning and presentation of areas open to the public or let for holiday-rental
o Evidence of taking action to identify health and safety issues, required repairs, damage etc.
• Personal commitment to high standards of cleanliness
• Personal commitment to excellence in customer care
• Flexible, helpful outlook to customers and colleagues
• Attentive to detail with an eye for presentation and finish
• Ensure that all activities undertaken are compliant with the Trust's health and safety policies
• Excellent interpersonal skills, with an ability to get along with a wide range of people
• This is a physical job, which will normally include use of vacuums, mop and bucket, lifting, fetching and carrying laundry and objects
• Working flexibly in response to the needs to the business, including evening/weekend work and lone working
• An understanding and commitment to the aims and objectives of the National Trust for Scotland
• Living the values of the National Trust for Scotland and encourage colleagues to do the same
o The ability and willingness to understand others' perspectives and to consider the impact of your actions on them and to adapt your actions as necessary.
o The ability and willingness to learn and try new things, to be flexible and step outside of your comfort zone.
o An open and honest way of communicating, ready to ask others for their ideas and to be open to hear and consider different points of view.
o A pro-active approach to taking initiative and to driving forward ideas and projects designed to improve daily operations and deliver an exceptional visitor experience.
Application Deadline: Friday 24/06/2022