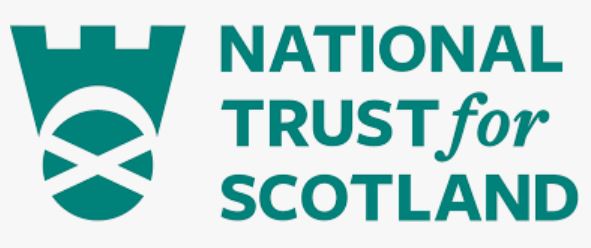 Visitor Services Assistant - Housekeeping
Organisation: The National Trust for Scotland
Salary: £22,672 pro-rata, per annum
Location: Brodick Castle
JOB PURPOSE
To clean and maintain areas in Brodick Castle, the Woodland Café and the Red Squirrel Kiosk including the toilets at Brodick Castle, Woodland Café and the Countryside Centre and general cleaning to the staff areas with-in the Castle to include staff toilet, offices, and corridors. The VSA-Cleaner should provide an efficient and effective service through high standards of cleaning and maintenance based on the needs of the properties all year-round including events and functions.
KEY RESPONSIBILITIES AND ACCOUNTABILITIES
The VSA-Cleaner is responsible for a wide variety of duties in connection with the cleanliness and maintenance of the property. These duties involve keeping all visitor services areas as always outlined in the Key Purposes of the role clean and functional and following best practice. Cleaning and maintenance of the site is key to ensuring all visitors have a satisfactory visit.
Specific duties include:
• To ensure that a high level of cleanliness is maintained throughout all areas you are responsible for
• Each VSA will be responsible for an area and will be expected to clean to the frequency and standards set out.
• To use cleaning materials appropriately, as instructed and economically; to inform Line Manager when stocks are low.
• To ensure that tools and equipment are in good working order, reporting any faults to Line Manager.
• General cleaning of surfaces (e.g., windowsills, skirtings/facings, and doors) as well as the cleaning of all sanitaryware.
• Replenishing toilet rolls, hand towels, soap etc. daily to always ensure plentiful supply.
• All VSAs are also required to contribute to major deep cleaning tasks during certain periods of the years.
• Empty and clean bins and remove waste to designated area, including the separation of waste, i.e., recycling, and any other duties which are in line with the Castles Green Tourism Award standards
• Report to Line Manager any defects seen which are likely to affect public experience and security.
• The VSA is required to use only approved cleaning materials and in accordance with manufacturers printed instructions and COSHH regulations. Chemicals should never be mixed with other chemicals.
• Ensure Safe Systems of Work is implemented effectively within function and with external contractors.
The current duties of this job do not require a criminal records (Disclosure Scotland) check to be carried out.
SCOPE OF JOB
People Management
• Line managed and supported by Facilities Manager. Will also work closely with other property colleagues and will interact with other technical/specialist advisory colleagues based in other locations and departments.
Tools/equipment
• Will be a frequent user of cleaning materials and tools. The postholder is required to attend the Trust's training programs to maintain and improve on their technical skills.
REQUIRED QUALIFICATIONS, SKILLS, EXPERIENCE & KNOWLEDGE
The above outlines the key skills the post-holder will need to possess and exercise. In addition, either knowledge of or experience in the following is required:
Essential
• Be available to work weekends.
• Must have full weekend availability,
• Be flexible to changing demands of the post
• Be responsible
• Be thorough and methodical
• Initiative and the ability to work without supervision, but also as part of a team
• Personal commitment to high standards of cleaning and maintaining a 5 Star Visit Scotland attraction.
• Attentive to detail with an eye for condition, presentation, and finish.
• Must have a genuine understanding of, and belief in, the work of the National Trust for Scotland.
• This is a physical job, which will normally include use of ladders, stepladders, working at heights, lifting, fetching, and carrying objects.
The Key Responsibilities, Scope of Job, and Required Qualifications, Skills, Experience & Knowledge reflect the requirements of the job at the time of issue. The Trust reserves the right to amend these with appropriate consultation and/or request the post-holder to undertake any activities that it believes to be reasonable within the broad scope of the job or his/her general abilities.
Application Deadline: Friday 24/02/2023