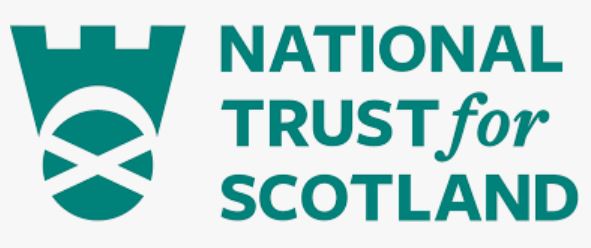 Visitor Services Assistant - Housekeeping
Organisation: The National Trust for Scotland
Salary: £22,672 pro-rata, per annum
Location: Mar Lodge Estate
JOB PURPOSE
This job exists in order to ensure that Mar Lodge, Stag Ballroom, Chapel, offices and associated let cottages are cared-for and presented to the very highest standards of domestic cleanliness and collections care. To maximise our visitors' enjoyment of National Trust for Scotland managed sites by maintaining the excellent standards we set across our properties to enable us to provide the best possible experience for our visitors.
KEY RESPONSIBILITIES AND ACCOUNTABILITIES
The Key Purposes of the Job will be met by:
1. Undertaking the domestic cleaning of the Lodge, the Ballroom, the kitchens, preparation spaces, toilets, Claybokie and Creag Bhalg cottages, the Stables complex including the Bunkhouse, public/shared spaces, and office spaces – to consistently achieve high standards of cleanliness and present an acceptable living/visiting/working environment for staff and visitors alike;
2. Servicing the let apartments within the Lodge, and Claybokie and Creag Bhalg cottages to ensure that they meet high client expectations. Duties may include, but are not limited to, the following :
• dusting/polishing of surfaces and fittings such as furniture, ornaments, panelling, stairs, and doors
• dusting/wiping of sills, skirtings, door, and window frames
• vacuuming, sweeping, mopping, polishing of floors
• cleaning of windows
• cleaning of lavatories, sinks, etc
• changing of bed linen and towels, and making of beds
• cleaning of bathroom/toilet areas and fittings
• cleaning of kitchen areas and equipment
• checking functionality of lighting, heating, TV/radio etc
• replenishing of welcome/hospitality trays, and consumables
• cleaning and providing clean laundry for each occupancy
• disposal of general household waste
3. Assisting with the collections care of the Lodge, the Ballroom, Claybokie and Creag Bhalg cottages, and collections stores to ensure that all housekeeping is undertaken within the context of the Trust's preventative conservation and collections management regimes;
4. Working within Health & Safety regime to ensure the H&S of staff/volunteers, clients, and visitors within the context of the Trust's "Safe System of Work" regime;
5. Reporting all H&S hazards, fire risks, and instances of damage and wear and tear issues promptly to the Visitor Services Manager and/or Head Housekeeper.
6. The staff will be expected to participate in a "Duty" rota to ensure that visitor's needs outwith normal working hours are supported.
7. Providing support to enable functions and events to be successfully delivered
REQUIRED QUALIFICATIONS, SKILLS, EXPERIENCE & KNOWLEDGE
Qualifications
No formal educational qualification required.
Skills & Experience
Essential
• Sound previous housekeeping experience
• Cleaning and presentation of public areas or holiday-rental accommodation to the highest standards
• Evidence of acting to identify health and safety issues, required repairs, damage etc.
• Personal commitment to high standards of cleanliness
• Personal commitment to excellence in customer care
• Flexible, helpful outlook to customers and colleagues
• Attentive to detail with an eye for presentation and finish
• Ensure that all activities undertaken are compliant with the Trust's health and safety policies
• Excellent interpersonal skills, with an ability to get along with a wide range of people
• This is a physical job, which will normally include use of vacuums, carpet cleaners, mop and bucket, lifting, fetching and carrying laundry and objects as well as the ascent and descent of stairs
• Working flexibly in response to the needs to the business, including evening/weekend work and lone working
• An understanding and commitment to the aims and objectives of the National Trust for Scotland
• The ability and willingness to understand others' perspectives and to consider the impact of your actions on them and to adapt your actions as necessary.
• The ability and willingness to learn and try new things, to be flexible and step outside of your comfort zone.
• An open and honest way of communicating, ready to ask others for their ideas and to be open to hear and consider different points of view.
Desirable
• Certificate(s) of attendance at recognised collections care courses e.g., those run by the NTS, The National Trust, or the Museums Association
• Previous experience of collections care within an historic interior environment.
• Driving licence.
Application Deadline: Sunday 28/05/2023