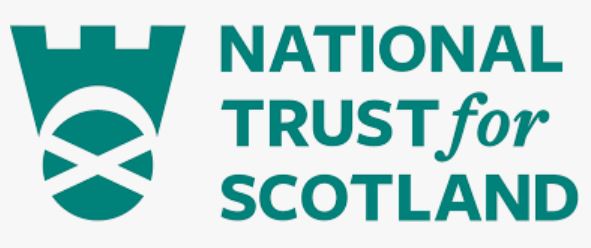 Visitor Services Assistant - Welcome
Organisation: The National Trust for Scotland
Salary: £22,672 pro-rata, per annum
Location: Culloden
JOB PURPOSE
As a front-line member of the Culloden team your job is give an amazing welcome and tell the story of this iconic site. You will be responsible for delivering our commercial offer which includes membership, general admission, donations, some retail products and travel trade. You will be part of our Visit Scotland 5-star team acting as an ambassador for the site and the National Trust for Scotland.
KEY RESPONSIBILITIES AND ACCOUNTABILITIES
This role will assist the wider Welcome team to deliver high quality visitor experience at Culloden Battlefield (including but not limited to):
• To provide excellent customer service.
• Be responsible and proactive. Ensuring all day-to-day tasks are completed including responding to customer enquiries, answering the telephone, cleaning, recording statistics etc.
• Working with the Visitor Services Manager (Welcome) and a Visitor Services Supervisor (Welcome) to deliver membership targets and KPI's
• Cash reconciliation duties including end of day and administration tasks. Ensuring cash is handled accurately and there is continuity across all sales platforms
• To ensure perpetually high levels of accuracy are maintained for all transactions and data recording
• Working with the Visitor Services Manager (Welcome) and a Visitor Services Supervisor (Welcome) to deliver audio guide systems and other services efficiently to visitors
• To actively drive-up selling opportunities through strong product knowledge and an excellent customer service to maximise sales of admission tickets, membership and donations.
• Working with the Visitor Services Manager (Retail) and wider property staff to ensure high standards of display & merchandising at all times.
• Be able to take responsibility for your own development and learning.
• Answer historical questions and booking enquiries and process bookings appropriately
• Have a flexible approach to working hours and days including working weekend and Bank Holidays as appropriate.
• To work across departments when necessary, supporting the wider Culloden Cluster team
• To develop a working knowledge of the history of the site and being able to relate that to visitors in a friendly and engaging way
• To provide consistently excellent customer service when dealing with high volumes of customers
• Adhering to the property's quality standards including wearing of uniform.
• Ensuring health and welfare of property staff, volunteers and visitors by adhering to the Trust's Health, Safety and Environment policies and guidelines. This includes working within the property's "Safe System of Work" (the system for managing Health & Safety).
• The current duties of this job do not require a criminal records (Disclosure Scotland) check to be carried out.
REQUIRED QUALIFICATIONS, SKILLS, EXPERIENCE & KNOWLEDGE
Experience
Essential
• Ability to work within a team or independently, with minimal supervision to a high and safe standard.
• Ability to be flexible, in particular to adapt working patterns and tasks to meet day-to-day variations in property needs.
• Ability to adjust pace to match customer flow without compromising quality of service.
• Excellent front of house persona – warm, welcoming, patient and understanding.
• Excellent selling skills
• Genuine belief in the value of good customer service.
• Excellent interpersonal and communication skills.
• Demonstrable time management skills and the ability to prioritise.
• Ability to be proactive and to take the initiative.
Desirable
• Previous cash handling experience
• Foreign language skills
• Historical knowledge of the site and area
• Previous experience in museum, tourism or equivalent sector
DIMENSIONS AND SCOPE OF JOB
People Management
 The Welcome team consists of a Visitor Services Manager (Welcome) and a Visitor Services Supervisor (Welcome) there are no line management responsibilities for this role, but this role works closely with volunteers and members of the wider site team.
 This role involves working with members of the public of all ages and abilities on a daily basis
Finance Management
 This role will involve cash reconciliation duties as appointed by the Visitor Services Manager (Welcome).
Tools / equipment / systems
 There will be the occasional use of cleaning chemicals.
 This role will involve manual handling.
 Is expected to work and ensure compliance within the property's 'safe systems of work' (the system for managing health and safety)
Workplace context
 This role is primarily based at Culloden but is required to travel occasionally to other locations on Trust business. Note that as the Trust's properties are often in remote or rural locations where public transport may be limited, the ability and confidence to drive in the UK is essential."
 Culloden Battlefield Visitor Centre includes the visitor centre, Leanach cottage and the battlefield itself.
The Key Responsibilities, Scope of Job, and Required Qualifications, Skills, Experience & Knowledge reflect the requirements of the job at the time of issue. The Trust reserves the right to amend these with appropriate consultation and/or request the post-holder to undertake any activities that it believes to be reasonable within the broad scope of the job or his/her general abilities.
Application Deadline: Friday 12/05/2023