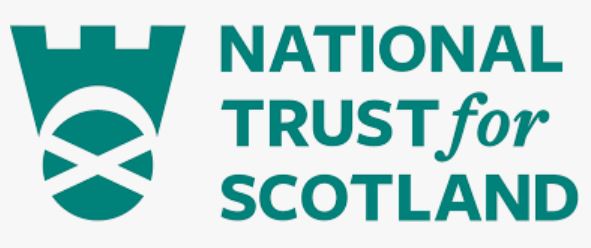 Visitor Services Manager - Food and Beverage
Organisation: The National Trust for Scotland
Salary: £33,702 - £37,281 per annum
Location: Aberdeenshire South
JOB PURPOSE
You will be responsible for the operational delivery of the Food & Beverage experience at Crathes Castle, Drum Castle, Craigievar Castle and Leith Hall (Aberdeenshire South Cluster).
Delivering performance standards and targets to ensure enjoyment of the property by visitors and members is maximised and key commercial, financial and development objectives are achieved to make the property fully sustainable.
You will be part of a broader management team responsible for delivering an overall visitor service strategy, promoting good communication across the site and a joined up service provision.
KEY RESPONSIBILITIES AND ACCOUNTABILITIES
• Driving the Food & Beverage department to achieve its financial targets, maximising income and profitability, using the Trust's procedures and instructions. You will strive to be efficient and ensure cost effectiveness in all the work you do.
• You will work closely with the sites Visitor Services teams and will be responsible for the visitor experience on a day-to-day basis when they are not present.
• Create a culture of 'exceptional service, every time'. Delivering high standards of delivery and a consistently warm welcome on every occasion.
• You will ensure high standards of presentation across the properties; you may have delegated tasks within other departments and you will understand and help deliver your overall property business plan.
• Taking responsibility for opening and closing and security of buildings as well as emergency procedure implementation, duty management and providing relief cover as required
• Staff and volunteers – (recruitment, induction, development, motivation, performance management) such that they are fully equipped and motivated to undertake their duties to the required Trust standards and that staffing budgets are adhered to;
• Instil a Health & Safety culture across the property, ensuring the team work within the property's 'Safe System of Work' to reduce risk of incidents and accidents to volunteers, employees and visitors.
• Budgets – (setting, phasing, monitoring, reporting, pro-active and re-active adjustments together with the Operations Manager) to ensure that the finances are sustainable within the context of the wider property budgets;
Department specific – visitor services
• Managing visitor-related Food & Beverage areas, along with supporting wide team on site.
• Ensuring that the longevity of the Trust's buildings and fittings are maximised through appropriate maintenance and/or replacement regimes;
• To ensure that the property meets statutory and company requirements of Health and Safety, Food Safety and Environmental legislations and procedures including Waste Disposal and Allergens
• Adhering to the sale of alcohol legislation, being a Premises Manager.
REQUIRED QUALIFICATIONS, SKILLS, EXPERIENCE & KNOWLEDGE
Qualifications
• NVQ3/BTEC/City & Guilds/HND/Degree or equivalent experience;
• Ability to work 'hands-on' – including in the kitchen – alongside the team members, demonstrating the customer service skills required of all staff.
• Experience in a Food & Beverage or Hospitality environment
• Hold a valid and recognised SQA Licensing Qualification e.g. Scottish Personal License Holder's Certificate and Personal License or willingness to train for such;
• Intermediate Food Hygiene Certificate or above;
• Current driving licence
Application Deadline: Friday 15/07/2022