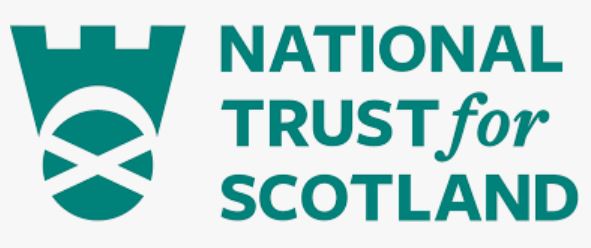 Visitor Services Manager - Food and Beverage
Organisation: The National Trust for Scotland
Salary: £28,644 - £31,523 pro-rata, per annum
Location: Robert Burns Birthplace Museum
PURPOSE OF THE ROLE
The role of Visitor Services Manager – Food & Beverage is responsible for the operational delivery of the visitor experience in the catering department at the Robert Burns Birthplace Museum. Delivering performance standards and targets to ensure enjoyment of the property by visitors and members is maximised and key commercial, financial and development objectives are achieved, making the property fully sustainable. The role is a key member of a broader management team responsible for delivering an overall visitor service strategy, promoting effective communication across the site and a joined-up service provision. The Visitor Services Manager – Food & Beverage will report to the Operations Manager at Robert Burns Birthplace Museum.
KEY RESPONSIBILITIES
• Staff and volunteers – (recruitment, induction, development, motivation, performance management) such that they are fully equipped and motivated to undertake their duties to the required Trust standards and that staffing budgets are adhered to.
• Instil a Health & Safety and Environmental culture throughout the catering operation, ensuring that the team work within the property's 'Safe System of Work' to reduce risk of incidents and accidents to volunteers, employees, and visitors.
• Budgets – (setting, phasing, monitoring, reporting, pro-active and re-active adjustments together with the Operations Manager) to ensure that the catering department finances are sustainable within the context of the wider property budgets.
• Create a culture of 'exceptional service, every time'. Delivering a high-quality food offering and a consistently warm welcome within the catering department
• Driving the catering department at the property to achieve its financial targets, maximising income, and profitability, using the Trust's procedures and instructions. The role will strive to be efficient and ensure cost effectiveness in all the work you do.
• Work closely with the Functions & Events Manager to provide an excellent food & beverage service as required, maximizing opportunities to increase commercial revenue
• The role will ensure high standards of presentation across the property and specifically within the catering department and dining area. You may have delegated tasks within other departments, and you will understand and help deliver your overall property business plan.
• Taking responsibility for opening and closing and security of buildings as well as emergency procedure implementation, duty management and providing relief cover as required.
• This role is one for which the duties, responsibilities or accountabilities of the role require you to undertake a criminal records check, specifically a Standard Disclosure.
Department specific – catering
• To ensure the planning, preparation, cooking, and presentation of food to the standards required by the Trust for a facility with estimated annual income target in excess of £500K with budgeted expenditure of £350K – total transactional budget responsibility of £850k.
• To ensure that the location meets statutory and company requirements of Health and Safety, Food Safety and Environmental legislations and procedures including Waste Disposal and Allergens.
• To conduct Food Safety and Health and Safety Risk Assessments and ensure that all standards and procedures with regards to Hygiene and Safety are established and maintained in line with the Food Safety Management Plan.
• Accountable for stock levels and making key decisions about stock control.
• Responsible for analysing sales figures and forecasting future sales.
• Adhering to the sale of alcohol legislation, being a Premises Manager.
Application Deadline: Friday 23/09/2022