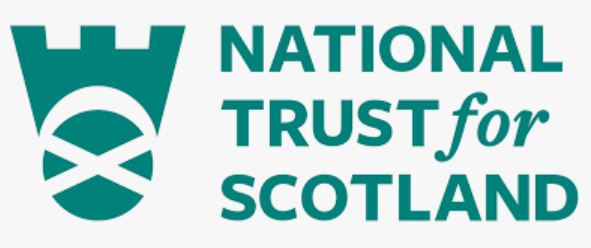 Visitor Services Manager - Food & Beverage
Organisation: The National Trust for Scotland
Salary: £30,000 pro-rata, per annum
Location: Glencoe & Glenfinnan
JOB PURPOSE
This is an exciting leadership role within the team that manages the recently refurbished visitor centre at Glencoe National Nature Reserve and the popular visitor centre at Glenfinnan Monument. We welcome over half a million visitors from across the globe to these well-loved places and aim to give them all an enjoyable experience. Excellent food, drink and customer service are vital to this. And as Scotland's largest conservation membership charity, every penny we make supports our work protecting the nation's natural and cultural heritage.
You will manage the Highland Coo Café at Glencoe, with some of the finest mountain views around, and two grab and go outlets within our facilities at Glenfinnan. You will lead the catering team with menu design, food production, ordering, compliance and commercial performance, delivering a friendly, efficient service environment in line with the National Trust for Scotland's policies, priorities, standards and targets. You will help make our properties sustainable in every way.
KEY RESPONSIBILITIES AND ACCOUNTABILITIES
Catering operation
• Lead menu development, preparation, cooking and presentation of a high-quality food and drink offering
• Support a health & safety culture, ensuring compliance with food hygiene and environmental health standards and record-keeping
• Accountable for cost-effective stock management, ordering, storage and wastage control.
• Understand and adhere to the sale of alcohol legislation as a Premises Manager
Visitor experience
• Develop and promote new products and offers to enhance member and visitor enjoyment, tell the property's stories and drive visitor numbers
• Create a culture of 'exceptional service, every time', leading by example with the warm welcome you give
• Act as one of the property group's duty manager team, responsible for ensuring a safe and smooth visitor operation, addressing issues, and opening/closing up the visitor centres
• Help achieve targets for the completion of visitor surveys to understand more about our visitors.
People management
• Recruit, induct, develop and performance manage your team to ensure they are fully equipped and motivated to undertake their front and back-of-house duties
• Ensure catering rotas and holiday allocation meets business needs and staff budgets
• Enable the team to operate within the properties' 'Safe System of Work' to minimise risk of incidents or accidents and take responsibility for emergency procedures
• Work closely with specialist advisory colleagues like our regional Catering Development Manager
Finance performance
• Work closely with the Operations Manager to set, phase, monitor, report and adjust budgets to deliver ambitious, sustainable commercial performance and cost control
• Supervise safe and secure café till operations, perform end-of-day income reconciliation as a duty manager and conduct end of month and year financial procedures.
• Ensure the longevity of the Trust's buildings and fittings is maximised through appropriate maintenance and/or replacement regimes
REQUIRED QUALIFICATIONS, SKILLS, EXPERIENCE & KNOWLEDGE
Qualifications & knowledge
• NVQ3/BTEC/City & Guilds/HND/Degree or equivalent experience
• Intermediate Food Hygiene Certificate or above
• Current driving license
Desirable:
 Current First Aid certification (or willingness to train and use)
 IOSHH Managing Safely
 Valid SQA Licensing Qualification e.g. Scottish Personal License Holder's Certificate and Personal License
This role is one for which the duties, responsibilities or accountabilities of the role require you to undertake a criminal records check, specifically a Basic Disclosure.
Experience & skills
 Excellent leadership and influencing skills, supervising and supporting staff on a daily basis
 Demonstrable passion for the exceptional customer service required of all staff
 Strong commercial experience and understanding of budget management
 'Hands on' working in a busy catering and sales environment, ideally in a visitor attraction setting
 Confident communication skills (written and spoken)
 Computer literacy and familiarity with Microsoft software
 Strong time management and organisation skills
 Ability to be proactive and to take initiative
Application Deadline: Friday 17/12/2021