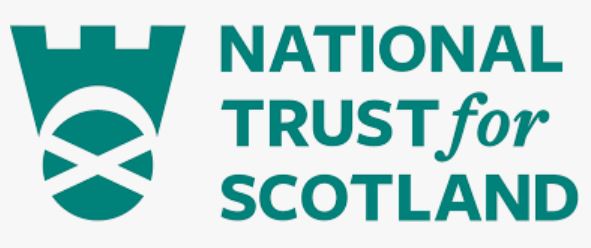 Visitor Services Manager - Retail, Admissions & Collections
Organisation: The National Trust for Scotland
Salary: £36,523 - £40,238 pro-rata, per annum
Location: Culzean
JOB PURPOSE
The Visitor Service Manager is a hands-on role, supporting the Operations Manager to ensure close collaboration between operational teams and central teams, namely, retail, membership, collections conservation and curatorial. The Visitor Services Manager has first line responsibility for all retail sales, admissions income, NTS membership and visitor data at Culzean as well as the care for Culzean Castle and collections.
This includes supporting the Operations Manager to ensure the highest standard of service and experience is offered to our visitors through all responsible areas. The post holder will lead retail and membership teams to exceed sales budgets through exceptional customer service training, merchandising, upselling and experiences. This role will also lead a team looking after Castle and its collections, supporting the curator and conservator to ensure the highest standard of collections care is delivered and engage with our visitors through written and people led interpretation.
The Visitor Services Manager will ensure that all managed departments are safe, secure, clean and comfortable environments in which staff, students, and volunteers can effectively work, and visitors can enjoy. Weekend working is required, and the post-holder will be expected to work flexibly, taking time off in lieu, in accordance with Trust policy.
As a key member of the wider management team at Culzean the role will work with the team to deliver an overall visitor experience strategy, promoting good communication across the property and a joined-up service provision. This role will be part of the property leadership team and will act as Duty Manager for the property on a rota basis.
KEY RESPONSIBILITIES AND ACCOUNTABILITIES
Retail and Membership
• You will be responsible for setting and achieving stretching budgets for retail and membership.
• You will effectively plan and grow income and profitability as well utilising NTS tools to control costs.
• You will develop business plans for retail, membership and castle/collections, ensuring teams have exceptional product knowledge and the skills to deliver amazing days out.
• You will monitor results regularly and take necessary action to achieve budgets, working with central support teams when required.
• You will create a great environment for your team of staff and volunteers to work.
• You will develop and coach teams, driving strong performance through setting clear objectives.
• You will lead a culture of amazing service and will monitor through regular reviews.
• You will maintain the highest level of visual merchandising.
• You will lead and advocate for a culture of amazing customer service and experiences.
Castle and Collections
• You will lead and participate in the preventative conservation of the collection at Culzean.
• You will be responsible for managing the routine and deep-cleaning programmes, including monitoring environmental controls, monitoring and maintaining deterioration of the collections and supporting the conservator.
• You will lead conservation projects within the Castle, ensuring all teams working within the castle are mitigating against damage.
• You will work with the curator to tell the stories of the house and Culzean in new and exciting ways.
• You will ensure we are telling the stories of Culzean in exciting and vibrant ways
• You will lead a programme of stories and events within the Castle in collaboration with the Operations Manager.
• You will act as liaison for collections care with the Wedding and hospitality team to ensure the highest level of collections care.
• You will lead a team to support the overall experience plan for Culzean Castle and Country Park.
Application Deadline: Friday 19/08/2022