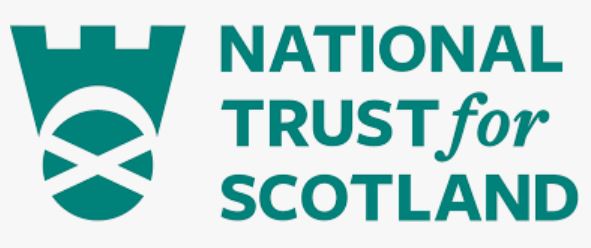 Visitor Services Supervisor
Organisation: The National Trust for Scotland
Salary: £24,252- £25,877 per annum
Location: Pollok House
CONTEXT
We are looking for an experienced and talented individual to join the management team of our fantastic property, Pollok House. This is an exciting opportunity within the heritage industry and the ideal candidate must be passionate about our vision for the future and what we do every day as a business: bringing people together and providing them with the greatest visitor experience. Set within Pollok Country Park, Pollok House is Glasgow's "country house" and is a fantastic place to soak up the atmosphere of Scotland's history. With its beautiful gardens, popular park café and retail, famous art collection, busy functions business and events programme. Pollok House is a popular family-friendly visitor attraction in Scotland's largest city.
KEY PURPOSE
To maximize our visitor enjoyment of Pollok House by providing an exceptional heritage experience, maintaining excellent standards of service, optimizing opportunities to generate visitor income, and ensuring that the site and its assets are safe and secure. Ensuring the smooth and safe operations in admissions, tours, membership and event activities making the property the best possible place to visit and support.
The visitor services team focus on providing information about Pollok House, its art collection and its history to our visitors, delivering seasonal events and tours when required, supporting collections care within the property and supporting the delivery of functions when necessary. The Visitor Services Supervisor will be responsible for leading a team of visitor services assistants and volunteers, ensuring we meet and exceed our visitor expectations.
This role will be part of the duty management team for Pollok House, along with supervisors and managers from other departments. This responsibility ensures the smooth running of the day-to-day operation across all our operations and to support a 7-day opening.
The successful candidate will be expected to work 5 days over 7 on a rota basis with other managers and supervisors within the property.
KEY RESPONSIBILITIES
• Visitor Services
o Assess and improve our visitor experience with support from Visitor Services Manager, Operations manager and regional curator.
o Work closely with travel trade team at Head office to adapt and enhance the travel trade offering, increasing visitor numbers and revenue opportunities, with support from VSM and Operations manager
o Volunteer and VSA line manager, leading this team to provide a consistent visitor experience with exceptional levels of customer service. Recruitment and development within this team will be key to its success
o Lead on social media and website content to promote Pollok House
o Create & manage seasonal events, and specialized tours to help drive visitor numbers
o Handle enquiries for group bookings, ensuring optimization of visitor numbers and revenue opportunities across the property
o Lead the team to ensure membership sales targets are being met.
• Collection care
o Line report for the housekeeping team
o Improve on our housekeeping plan with support from housekeeping team, VSM and regional conservator
o Monitor the environment within the property to ensure we're looking after our collections correctly, including IPM management.
• Operational management support
o Compliance checklists and walk round procedures/ daily- weekly- monthly
o Identify issues to smooth running of daily operations and co-ordinate with IT/ Facilities Manager as appropriate to resolve any issue (e.g., EPOS, blocked toilet, water leak or power cut)
o Customer complaint handling, both handling informal issues and providing information for escalation/formal complaints
o Group bookings/ event/ function – supporting delivery where needed
o Accept and good receipt deliveries and/or pass over where appropriate to colleagues
o Security of building, retail stock, collections
o Daily banking, incl. weekly Loomis collection
o Fully aware of daily activity noted in Property Calendar- and co-ordinate any specific requirements to the staff teams
o Handover to other managers at the end of the day (via note or email)
o Be available on radio for staff team support
o Escalate any issues as appropriate to Operations Manager
Application Deadline: Friday 22/07/2022