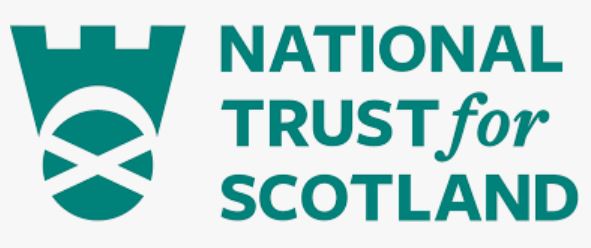 Visitor Services Supervisor
Organisation: The National Trust for Scotland
Salary: £24,252 pro-rata, per annum
Location: Souter Johnnie's Cottage
JOB PURPOSE
To provide all-round assistance in the art gallery and craft shop at Souter Johnnie's Gallery, Kirkoswald. The Supervisor will be involved in arranging new exhibitions, liaising with artists and buyers and record-keeping. They will make sure that exhibits are well coordinated and will work with artists in planning and organization of exhibitions and events. The Supervisor will be the sole member of staff on site and, as such, will also provide excellent customer service in the property. They will also be responsible for recruiting and managing a team of local volunteers. The Supervisor is the face of the gallery and will interact effectively with visitors, artists and suppliers, and management.
KEY RESPONSIBILITIES AND ACCOUNTABILITIES
• The Supervisor is responsible for a wide variety of duties in connection with the presentation, operation, cleanliness and maintenance of the property.
• Maintain the highest standards of customer and visitor service ensuring all visitors enjoy their visit to the Gallery and will recommend it to others. They will work on the execution of upcoming exhibitions, and to provide gallery reception during regular business hours. Act as an installation coordinator for the set-up and hanging of exhibitions. Monitor and keep track of supplies and the supply budget. Manage day-to-day operations.
• Responsible for maintain retail and gallery stock, processing sales and replenishment in conjunction with the retail team at RBBM.
• Light cleaning duties will also be the responsibility of the GS.
• Ensuring the security of the property and its contents, keeping the building clean and functional, following best-practice at all times, and maintaining its 3 star VisitScotland, and Bronze Green Tourism award, rating.
• Recruitment, training and management of volunteers who will help in the running of the property and events.
• Promoting and encouraging visitors to complete visitor surveys at the property or gathering contact details for survey at a later date.
Specific duties include:
• Organise exhibitions of artworks at the property to ensure there is an interesting and engaging programme throughout the season. Provide appropriate display / storage, competent object handling, liaise with artists and suppliers and comprehensive record keeping.
• Effective promotion of the exhibitions to drive footfall and achieve sales targets
• Delivering high standards of customer service in a gallery setting, handling customer enquiries online, on the telephone and face to face
• Ensure high standards of presentation at the property through housekeeping (cleaning floors, toilets and serving areas); general tidying of the grounds and light gardening duties (although main gardening work will fall to RBBM gardening team)
• General management of the gallery including opening, closing and alarm setting; cash-handling and banking;
• Promoting the benefits of NTS membership to achieve sales targets at the property
• Recruitment and training of local volunteers to assist in day-to-day operations and events
Application Deadline: Friday 12/08/2022