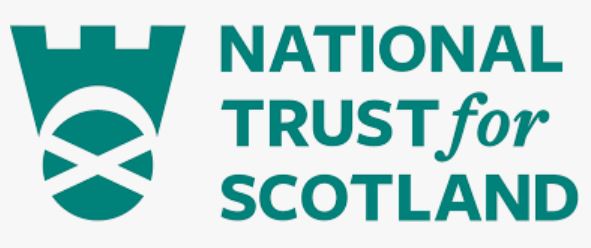 Visitor Services Supervisor
Organisation: The National Trust for Scotland
Salary: £22,752 pro-rata
Location: Craigievar
JOB PURPOSE
To provide operational coordination and supervision of retail, admissions, membership recruitment and visitor services at Craigievar Castle in line with the Trust's policies, priorities, performance standards and targets to contribute to the enjoyment of the property by visitors and members, and help ensure commercial, financial, and conservation objectives are achieved.
A key aspect of this role it to support the commercial performance of the retail offer at Craigievar Castle by encouraging increased turnover and maximizing visitor enjoyment by offering a high quality service based on our customer needs and expectations. This role is essential to deliver excelled performance of retail and admission sales and the profitability delivers a positive contribution to the financial sustainability of Drum Castle.
The Visitor Services Supervisor plays a pivotal role ensuring that the management objectives are achieved through excellent customer service, and, with delegated responsibility for retail, events and duty management is very often the "face" of the Trust to visitors and suppliers. As such, s/he directly influences public perceptions of the Trust and is crucial to developing and maintaining the property's local/national reputation.
The successful candidate will be expected to work weekends
The post holder will be a key holder and expected to provide duty manager cover when required.
KEY RESPONSIBILITIES AND ACCOUNTABILITIES
• Supervising/undertaking the day-to-day operation of the Castle and environs to ensure an excellent customer/visitor experience. This includes:
o Oversight/maintenance of the visitor experience;
o Ticketing for events and groups;
o Admin, banking, Duty management,
o Membership sales (to targets), retail sales (to target) and general customer service (individuals, education visits, other groups);
o Housekeeping and security of the Property;
o Health & Safety procedures, emergency procedures, and environmental procedures;
• If delegated duty manager, responsible for day to day financial administration at the property, including cash/till reconciliation, day-end and week-end reports and reconciliation, completion of the banking processes, and reporting of working hours for payroll.
• Merchandising & Promotions Management: Ensuring all retail merchandise is clearly priced and that all retail promotions, marketing material, admission prices and licensing legislation are clearly displayed at all times and that this information is cascaded to all relevant teams.
• EPOS management: Supporting property staff to operate the EPOS system effectively and adhere to operating procedures; Analyse and interpret sales and stock data from EPOS and use to optimise income opportunities and pass onto PM to drive this through.
• Effective Retail Stock & Space Management: Manage stock availability, ensuring the property has the right stock and is managed effectively. Utilizing key data (from EPOS) to assist in the plan of the retail footprint at the property in line with the property's visitor profile;
• Working closely with other managers across the Property to deliver a programme of visitor events, which increase visitor numbers, drive secondary spend and support overall Property targets;
• Instil a Health & Safety culture across the property, ensuring the team work within the property's 'Safe System of Work' to reduce risk of incidents and accidents to volunteers, employees and visitors.
Application Deadline: Friday 15/04/2022