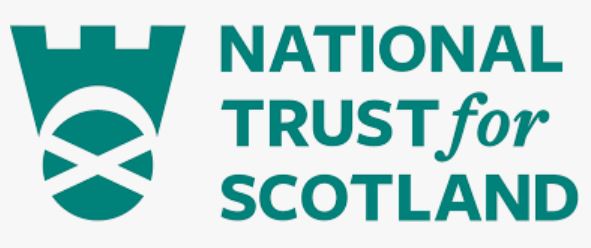 Visitor Services Supervisor - Engagement
Organisation: The National Trust for Scotland
Salary: £25,877 pro-rata, per annum
Location: Glenfinnan
JOB PURPOSE
This is a fantastic opportunity to work as part of our leadership team at the iconic Glenfinnan Monument and its visitor centre, which attracts 500,000 people from across the globe every year. You'll ensure our Welcome team deliver excellent customer service to every visitor, every day, by providing warm, informative, engaging interactions that build support and understanding of what the National Trust for Scotland is all about.
As a charity, every penny we raise goes back into the conservation of our places and spaces. You will lead by example to promote the benefits of NTS membership and seize opportunities to grow income from parking, admissions and donations, helping to meet ambitious targets. You'll share stories with our visitors about why Glenfinnan is special, about the amazing work we do and what their money is funding. You'll make sure your colleagues are always aware of what's happening at the property that your visitors can enjoy.
You'll be an enthusiastic team player who can supervise, coach and motivate your team, and have responsibility for the whole visitor operation as part of our duty management team. You'll maintain excellent standards of presentation and health & safety at Glenfinnan Monument, our arrival area, visitor reception and exhibition.
KEY RESPONSIBILITIES AND ACCOUNTABILITIES
Visitor experience
• Offer a positive first impression and excellent customer service to our visitors, tour groups and local community, and, ensure all members of the Welcome team do the same.
• Improve the ways we share Glenfinnan's stories through our exhibits, daily programming and events.
• Support property-wide targets for completion of visitor surveys to understand more about our visitors.
• Provide content for social media, website and other publications to encourage people to visit, especially during quieter periods, and ensure our visitors are well-prepared with accurate pre-visit information.
Staff leadership
• Supervise the activities of a team of Visitor Service Assistants (VSAs), achieving excellent staff performance and motivation through effective recruitment, induction, training, task-setting and coaching on front and back-of-house routines.
• Prepare effective team rotas and holiday allocation to meet business needs.
• As a member of our duty manager team, responsible for ensuring a safe and smooth visitor operation, addressing issues, and opening/closing up the visitor centre.
Performance indicators and targets
• Share responsibility for monitoring weekly, monthly and annual sales performance and achieving targets for membership recruitment and admissions income.
• Evaluate reviews and ratings from visitor surveys and visitor feedback to improve visitor enjoyment.
• As a member of our duty management team, supervise daily till operations and perform end-of-day cashing up and income reconciliation.
• Work within budget for staffing, equipment and other expenditure needs.
• Ensure we remain compliant with our health and safety procedures and record-keeping.
• Seek to improve staff satisfaction as detailed through staff surveys.
Tools / equipment / systems
• Laptop, Microsoft 365 and online management systems for finance, people management, training
• Car park machines and people counters.
• EPOS tills and chip and pin machines.
Application Deadline: Friday 20/05/2022