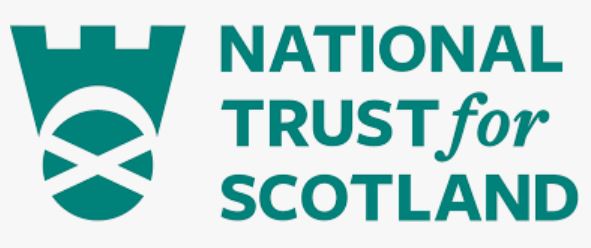 Visitor Services Supervisor - Events
Organisation: The National Trust for Scotland
Salary: £25,603 - £27,318 pro-rata, per annum
Location: Brodie Castle
Brodie Castle is set within a 75 acre "policies" estate, it is the ancestral home of the Brodies of Brodie and consists of a number of listed buildings including the main 16th century Z plan Castle, stables, walled garden, gate houses and gardeners bothy, as well as a number of estate houses currently used as holiday lets. The Castle consists of dressed rooms used as a guided tour visitor experience and houses a collection worth over £6m. Within the Castle is the main catering outlet and retail facility as well as housing the main estate offices. There is also the Lairds wing, a luxury 7 bedroom holiday let within the Castle.
The wider estate consists of a nationally significant designed landscape with Victorian Shrubbery, tree lined avenues, commercial forestry, agricultural land and mature mixed woodlands surrounding a manmade lake. Within the old walled garden is a Playful Garden, consisting of imaginative play area, formal gardens and the national daffodil collection. This area is served with separate catering and retail facilities.
JOB PURPOSE
The Visitor Services Supervisor – Events will develop and drive a calendar of in house and third-party events to increase visitor numbers, generate income and deliver educational and engaging family events across the site.
They will also develop and drive hospitality in its corporate and commercial capacity (weddings, private hire and corporate events) working closely with the F&B manager to maximise income across these bookings.
The Visitor Services Supervisor plays a pivotal role ensuring that the management objectives are translated into pragmatic actions by staff, and, with delegated responsibility for functions and events, is the "face" of the Trust to visitors and corporate/private-hire clients. As such, they directly influence public perceptions of the Trust and is crucial to developing and maintaining the property's local/national reputation.
The successful candidate will be expected to work long and unsociable hours on occasion to achieve tough financial objectives. They will be outgoing, assertive, and approachable with a flair for innovative ideas.
KEY RESPONSIBILITIES AND ACCOUNTABILITIES
• Hospitality & Event Management:
o Develop and promote – in conjunction with the Visitor Services Manager – a program of special events that demonstrate a "return on investment" to contribute to the property's financial sustainability as well as generating visits.
o Undertake direct and indirect interaction with corporate/private-hire clients, third party events companies and those attending events; ensuring that their needs are anticipated and met as part of the property's drive for excellence in customer care.
o Lead interaction with couples and corporate/ private-hire clients regarding the booking process and ensure that efficient arrangements are made for the property for weddings, events, and corporate/private hire.
o Coordinate, supervise, and personally participate in the staffing of weddings, corporate/private-hire functions and events with the advice and support of specialist/advisory staff and volunteers.
o To act as Duty Manager on a shared basis, which will involve weekend and evening work.
• Planning and operational delivery:
o In conjunction with the Operations Manager and VSM, create and deliver a strategy to achieve specific financial and reputational objectives.
o Continue to expand and develop the ongoing three-year event plan and work towards annual venue specific income targets for commercial private hire functions.
o Maintain and record all communications pertaining to all functions and events.
o Co-ordinating with all departments to ensure an efficient delivery of customer services during functions and events.
o Execute the functions and events in conjunction with licensing laws for Public Entertainment Licensing and Alcohol Licensing. This will also include evaluating and creating risk assessments and insurance documents.
o Ensure that access arrangements to the Castle (in particular) are coordinated with the Visitor Services Manager – Visitor Experience & Collections Care Assistant, and are consistent with the Trust's policies and procedures for collections conservation and management, and buildings repair and maintenance on the advice of its specialists (e.g. Conservators, Curators, Building Surveyors).
• People management:
o Liaise with new and existing stakeholders and initiate partnerships to increase awareness of our heritage.
o Build relationships of trust for all clients from inception to delivery to provide exceptional customer service.
o Supervise services provided by third parties (e.g. suppliers, contractors, franchisees) such that they adhere to Trust policy and standards and ensure the safety of staff, volunteers, visitors and others.
• Business Management & Administration:
o Create and support others' financial/commercial initiatives that ensure the property's drive for sustainability.
o Ensure that the administration activities for Weddings, corporate/private-hire business and Events at the property are carried out to Trust procedures, including: all relevant reporting relating to staff, visitors, health and safety, finances, exchange of contracts and general correspondence/record-keeping etc.
• Health, Safety & Environmental (HS&E) Management:
o Demonstrate responsibility and accountability for H&S relating to Corporate/private-hire business and Events, embedding the Trust's "Safe System of Work" and through active management of procedures (Risk Assessment, CoSHH, HACCP, RIDDOR, reporting), people (staff, volunteers, visitors), tools/equipment, and the site itself.
o Demonstrate responsibility and accountability that Corporate/private-hire business and Events are in line with the Trust's "Environmental Policy" and mindful of the Trust's obligations to minimise the impact on the environment, through e.g. efficient use of water/heat/light, recycling and the disposal of waste, considered use of transport.
REQUIRED QUALIFICATIONS, SKILLS, EXPERIENCE & KNOWLEDGE
The above outlines the key skills the post-holder will need to possess and exercise. In addition, either knowledge of or experience in the following is required:
Essential
• Previous experience of working in a visitor/heritage attraction – ideally including supervision of staff and/or responsibility for specific activities
• Event Management experience demonstrating organisational and coordination skills
• Sales experience with the ability to negotiate effectively
• Strong personal belief in the value of excellent customer care with the ability to translate this into actions
• Excellent team-worker with the ability to work constructively between different teams, and lead/motivate others
• Excellent organisational, administrative and time-management skills with the ability to prioritise and re-prioritise workload to meet changing demands
• Excellent interpersonal and communication skills combined with confidence in dealing with a wide range of internal and external customers
• Hard working with a keenness to work flexible hours including evenings and weekends
• The ability to think and act quickly when confronted with emergencies
• Competent user of Microsoft Office products
• A willingness to work with and support other departments as an when the need arises
Desirable
• A formal qualification in Hospitality or Event Management
• Demonstrable experience of delivering high quality service within a performance indicator environment.
The Key Responsibilities, Scope of Job, and Required Qualifications, Skills, Experience & Knowledge reflect the requirements of the job at the time of issue. The Trust reserves the right to amend these with appropriate consultation and/or request the post-holder to undertake any activities that it believes to be reasonable within the broad scope of the job or his/her general abilities.
Application Deadline: Sunday 25/06/2023