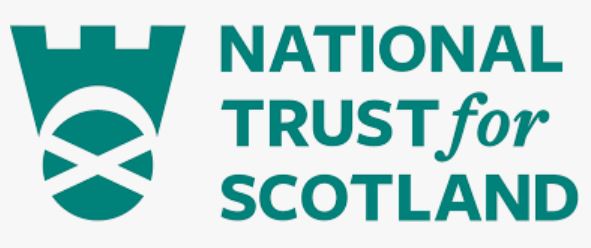 Visitor Services Supervisor - Food & Beverage
Organisation: The National Trust for Scotland
Salary: £25,603 - £27,318 pro-rata, per annum
Location: Crathes
JOB PURPOSE
This is a fantastic opportunity to work as part of our leadership team at the iconic Crathes Castle, Garden and Estate, which attracts hundreds of thousands of people from across the globe every year.
You will be responsible for the day-to-day catering operations at our popular Crathes Castle Café 1702 and catering outlets. You will deliver our quality standards and performance targets, ensuring we offer customers a fantastic Food & Beverage experience.
You will be an enthusiastic team player who can supervise, coach, and motivate your team. You will also be part of a broader duty management team responsible for promoting good communication across the site and a joined-up visitor services provision.
As a charity, every penny we raise goes back into the National Trust for Scotland's conservation work, caring for this special place. You will lead by example to produce an enticing Food & Beverage menu, to recommend and upsell our range, and to promote complementary income-streams like retail, memberships, and donations. You'll help answer visitors' questions about things to do here and share your enthusiasm for Crathes Castle stories, the work we do and what their money is funding.
KEY RESPONSIBILITIES AND ACCOUNTABILITIES
Supervising/undertaking the day-to-day operation of the property and environs to ensure an excellent customer/visitor experience. This includes supervision of:
• Catering offer, including ordering, merchandising, sales targets;
• Line management of Visitor Services Assistants and volunteers
• Duty management and oversight/maintenance of the property
• Ensure the property social media is managed to generate interest, engagement and help drive visitors
• Security of the Property;
• Health & Safety procedures, emergency procedures, and environmental procedures;
• Deputizing for the VSS Operations on-site and off-site as required
Responsible for day-to-day financial administration at the property, including:
• Ensuring the completion of Cash/till reconciliation;
• Week-end reports and reconciliation;
• Completion of the banking and all cash handling processes
Supporting the VSS Operations with
• recruitment; induction; development; and management of all visitor services employees and volunteers such that they understand and are equipped to fulfill their roles to the standards required and that they feel valued, respected and supported.
Instil a Health & Safety culture across the property, ensuring the team work within the property's 'Safe System of Work' to reduce risk of incidents and accidents to volunteers, employees and visitors.
REQUIRED QUALIFICATIONS, SKILLS, EXPERIENCE & KNOWLEDGE
Qualifications
• No formal educational qualification required (but see "Experience" below);
• A full, clean driving license for driving in the UK.
Skills, Experience & Knowledge
Tools/equipment and cleaning chemicals:
• Occasional user of cleaning chemicals.
• Expected to become familiar with and comply with the property's Health and Safety policies or 'Safe Systems of Work'
REQUIRED QUALIFICATIONS, SKILLS, EXPERIENCE & KNOWLEDGE
Essential:
• Ability to work within a team or independently, with minimal supervision, to a high and safe standard.
• Experience of working in a catering role, including supervision of staff and/or responsibility for specific activities;
• Excellent organizational, administrative and time-management skills with the ability to priorities and re-priorities workload to meet changing demands;
• Proven sales skills with the ability to achieve targets;
• The ability to think and act quickly when confronted with emergencies;
• Competent user of Microsoft Office products;
• An understanding and commitment to the aims and objectives of the National Trust for Scotland.
• Ability to be flexible and adapt working patterns and tasks to meet day-to-day variations in property needs.
• Ability to adjust pace to match customer flow without compromising quality of service.
• Excellent front of house persona – warm, welcoming, patient and understanding.
• Excellent selling skills.
• Ability to do basic cooking.
• Genuine belief in the value of good customer service.
• Ability to be proactive and to take the initiative.
Desirable:
• Access to own transport
• Basic Food Hygiene Qualification
• Demonstrable experience in sales with experience of EPOS systems and cash handling/reconciliation.
The Key Responsibilities, Scope of Job, and Required Qualifications, Skills, Experience & Knowledge reflect the requirements of the job at the time of issue. The Trust reserves the right to amend these with appropriate consultation and/or request the post-holder to undertake any activities that it believes to be reasonable within the broad scope of the job or his/her general abilities.
Application Deadline: Sunday 21/05/2023