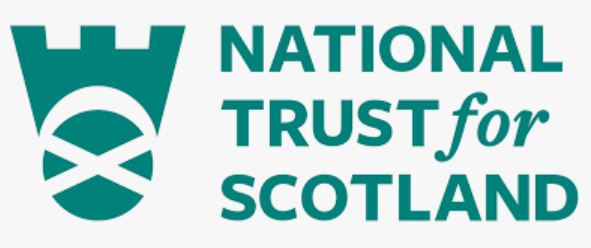 Visitor Services Supervisor - Retail
Organisation: The National Trust for Scotland
Salary: £24,252 pro-rata, per annum
Location: Pollok House
CONTEXT
We are looking for an experienced and talented individual to join the management team of our fantastic property, Pollok House. This is an exciting opportunity within the heritage industry and the ideal candidate must be passionate about our vision for the future and what we do every day as a business: bringing people together and providing them with the greatest visitor experience. Set within Pollok Country Park, Pollok House is Glasgow's "country house" and is a fantastic place to soak up the atmosphere of Scotland's history. With its beautiful gardens, popular park café and retail, famous art collection, busy functions business and events programme. Pollok House is a popular family-friendly visitor attraction in Scotland's largest city.
KEY PURPOSE
The Visitor Services Supervisor- Retail will be responsible for merchandising all retail spaces with a creative flair, stock control & replenishment with guidance of our head office team and driving retail sales across the property. As a customer facing role approachability and customer service are key, ensuring our visitor experience is delivered to the highest possible standards. Effective team leadership and training to ensure upselling, and great customer service within all retail areas, also providing further visitor information about the wider property when necessary.
This role will be part of the duty management team, along with supervisors and mangers from other departments across the property. This responsibility ensures the smooth running of the day-to-day operation across all departments to support a 7 day opening.
The successful candidate will be expected to work long 5 days over 7 on a rota basis with other managers and supervisors within the property.
KEY RESPONSIBILITIES
• Retail management:
o Effectively merchandise retail areas, promote, and encourage upselling to maximise all sales opportunities and contribute to the property's financial sustainability.
o Manage & implement stock taking procedures, accepting deliveries, use of stock management system, recording wastage, and managing storage areas effectively.
o Carrying out stock takes to ensure accurate financial reporting.
o Supervise and lead staff team to ensure great customer service
o To act as Duty Manager on a shared basis, which will involve weekend and occasional evening work.
• Operational support
o Compliance checklists and walk round procedures/ daily- weekly- monthly
o Identify issues to smooth running of daily operations and co-ordinate with IT/ Facilities Manager as appropriate to resolve any issue (e.g., EPOS, blocked toilet, water leak or power cut)
o Customer complaint handling, both handling informal issues and providing information for escalation/formal complaints
o Group bookings/ event/ function – supporting delivery where needed
o Accept and good receipt deliveries and/or pass over where appropriate to colleagues
o Security of building, retail stock, collections
o Daily banking, incl. weekly Loomis collection
o Fully aware of daily activity noted in Property Calendar- and co-ordinate any specific requirements to the staff teams
o Handover to other managers at the end of the day (via note or email)
o Be available on radio for staff team support
o Escalate any issues as appropriate to Operations Manager
Application Deadline: Friday 01/07/2022