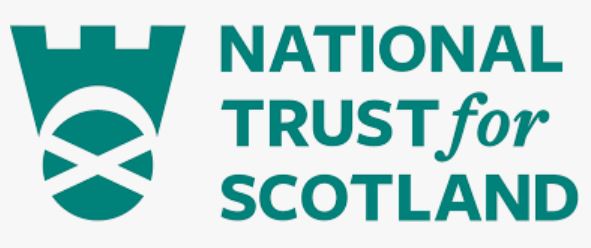 Visitor Services Supervisor - Retail
Organisation: The National Trust for Scotland
Salary: £24,252- £25,877 per annum
Location: Glencoe
This is a fantastic opportunity to work as part of the leadership team at our Visitor Centre in Glencoe National Nature Reserve, the gateway to this iconic mountain landscape which attracts millions of people from across the globe every year. As a charity, every penny we raise goes back into the National Trust for Scotland's conservation work, caring for this special place.
You will be responsible for the day-to-day operations at one of the National Trust for Scotland's flagship shops. You will lead by example to deliver our quality standards and performance targets, ensuring we offer a fantastic experience to our visitors. You will supervise, coach and motivate your team to be the best they can be. You will also be part of a broader duty management team responsible for smooth and safe visitor services provision.
As well as creating an enjoyable retail experience, you will champion complementary income-streams like memberships, donations and catering. You will also inspire visitors with ideas for things to do here and share your enthusiasm for Glencoe's stories and the work that their spending funds.
KEY RESPONSIBILITIES AND ACCOUNTABILITIES
Retail operation
• Create eye-catching and enticing retail displays, maintaining high standards of presentation.
• Identify opportunities to increase revenue through upselling, cross-selling and add-on sales.
• Input into range planning and the development of our retail product offer.
• Be responsible for organised 'back of house' systems and all aspects of stock management, including deliveries, storage and stock-taking.
Visitor experience
• Offer exemplary customer service and ensure all members of the team do the same.
• Gather visitor feedback to help evaluate and shape our offer.
• Support ambitious property-wide targets for customer satisfaction, membership recruitment and donations to our charity.
• Act as one of our duty manager team, responsible for ensuring a safe and smooth visitor operation, opening/closing the visitor centre, addressing issues as they arise and following our emergency procedures.
• Minimise our environmental impact through environmentally sustainable practices – especially energy use and waste disposal.
• Contribute photos, videos and story content for social media and marketing promotion.
People management
• Supervise the day-to-day activities of a team of permanent and seasonal Visitor Service Assistants (VSAs)
• Achieve excellence in staff performance with motivation and training, task-setting and coaching our staff on front and back-of-house routines.
• Contribute to the preparation of rotas, allocating staff and volunteer resources to meet business needs.
Finance Management
• Share responsibility for achieving a retail budget of around £750,000 sales per year.
• Monitor commercial performance and adjust activities to capitalise on income-generating opportunities.
• Supervise daily retail till operations and perform end-of-day financial reconciliation.
Performance indicators and targets:
• Visitor enjoyment – online reviews, mystery visits, customer surveys and feedback
• Staff and volunteer satisfaction – one to ones and surveys
• Financial performance – daily sales and monthly income & expenditure budgets
• Stock management – weekly reports and regular stocktakes
Tools / equipment / systems
• Access to laptop for online people management, training, financial monitoring and stock ordering systems.
• EPOS tills and chip and pin machines.
QUALIFICATIONS, SKILLS, EXPERIENCE & KNOWLEDGE
• Qualification in retail management or supervisory experience in a busy shop environment
• Current UK driving license
• First Aid certification or willingness to be trained
• Personal license certification for alcohol sales (desirable, not essential)
• Visual merchandising skills
• People leadership skills
• Passion for exceptional customer service
• Confident communicator (spoken and written)
• Computer literate and familiar with Microsoft software
• Attention to detail and strong organisational skills.
• Ability to be proactive and to take initiative
• Understanding of and belief in the work of the National Trust for Scotland
Application Deadline: Friday 04/11/2022