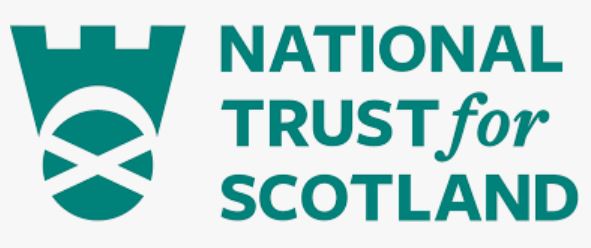 Visitor Services Supervisor - Weddings & Events
Organisation: The National Trust for Scotland
Salary: £24,737 - £26,395 pro-rata, per annum
Location: Culzean
PURPOSE OF THE ROLE
To support the conservation of Culzean Castle & Country Park by generating income through weddings, private & corporate events and exclusive use Eisenhower bookings whilst delivering the highest standard of visitor experience to all guests. This will be achieved by maintaining the highest standards of conservation and adhering to regional and national strategies, policies and procedures.
KEY RESPONSIBILITIES
Weddings, Private & Corporate Events
• With the Catering & Hospitality Experience Manager develop and deliver a strategy for weddings, private & corporate events and the Eisenhower to achieve and exceed annual income targets
• Leading on the sales and marketing of weddings, private events and accommodation bookings at Culzean by:
o Managing all aspects of the enquiry handling process for weddings, private parties, corporate events and accommodation enquiries through to delivery and follow up activities
o Delivering exceptional visitor experience for all guests at Culzean
o Development of packages for weddings and events
o Managing and liaison with suppliers/clients
o Designing and the production of relevant promotional material in agreement with local and national standards
o Generating new sales and relationships; including attending trade shows
o Proactively developing relationships with key industry partners including local hotels, VisitScotland Business Tourism and destination management organisations/companies
o Ensuring that all administration, sales, finance and accounting process and procedures are complied with and all relative information is accurately recorded
o Ensuring that all events have a detailed itinerary/running order in place and distributed to relevant parties/departments
o Actively evaluating and analyzing all events post-delivery to ensure continued improvement
General Responsibilities
• As appropriate liaising with other managers at Culzean to ensure maintenance and access to other buildings is agreed as required for the purpose of holding events.
• Assisting the Food & Beverage Manager with managing hospitality operations including the following:
o staff and volunteers (recruitment, induction, development, performance management) such that they are fully equipped and motivated to undertake their duties to the required Trust standards;
o budgets (setting, phasing, monitoring, pro-active and re-active adjustments) such that finances are sustainable within the context of the wider property budgets;
o health, safety and the environment in line with stated Trust policies and approaches to ensure the health and welfare of staff/volunteers and visitors,
o recognition of the Trust's Environmental Policy with respect to sustainable activities, including energy and water use, recycling, use of "environmentally-friendly" products for e.g. cleaning regimes, food-miles and waste etc;
o administration to enable all activities within the post holders remit to be undertaken and recorded efficiently within Trust policies and procedures;
o assuming the role of "duty manager" on a rota basis as required and working as duty manager within the Eisenhower during peak periods and when holiday cover is required and acting as one of the main key holders,
• Undertake other duties as and when required to support the overall operation of Culzean as instructed by the Food & Beverage Manager/Operations Manager and deputise for them as required. This may include regular weekends as Duty Manager for the property.
______________________________________________________________________________________________
As this role (as part of normal day-to-day duties) will directly supervise and care for, and/or manage others who supervise and care for children or vulnerable adults as guests at functions or in overnight settings the Trust requires the postholder to become a member of the Protection of Vulnerable Groups (PVG) scheme, which replaces the 'Enhanced Disclosure' check and is administered by Disclosure Scotland.
_______________________________________________________________________________________________
SCOPE OF THE ROLE
People Management
• Supervision of Catering & Hospitality staff
• Will work closely with other property colleagues and will have regular interaction with other technical/specialist advisory colleagues based in other locations and departments
• Will have regular (daily) interaction with members of the public of all ages and abilities
• Will have frequent interaction with suppliers and contractors
Finance Management
• Is not a budget-holder but will be set income and expenditure targets to achieve
• Will regularly use computerized finance system for the raising of Purchase Orders for the supply of goods and service; producing finance reports, monitoring and setting of revenue budgets and managing capital project work
Special Notes
• The Castle is a complex and historic building split over several levels. Whilst public and guest rooms on the principal three floors can be accessed via a small (2-passenger) lift, considerable areas of the building are only accessible via staircases, and the lift is unavailable during Emergency Evacuations
• A significant amount of time spent in the role is non-desk-based and the role-holder can expect to be actively present in most areas of the Castle throughout a working day (as well as, on occasion, being at other parts of the property and off-site for meetings etc.
• Will regularly use a wide range of ICT equipment including two-way radio, mobile phone, land-line phone, email, scanner, fax, laptop/PC, printer etc.
• Will be required to work flexible working patterns and hours including evenings, weekends and public holidays. As part of the role and as a senior member of the team, there will be an expectation that the post holder will attend work at short notice if operational needs demand and circumstances allow)
• Required to be the Premises License Holder as per the Licensing (Scotland) Act 2005
REQUIRED EXPERIENCE & ABILITIES
Essential
• Knowledge and experience of sales and business development within the hospitality/events industry
• Knowledge and experience of Culzean
• Strong influencing, negotiating and networking skills. Ability to develop positive working relationships with internal and external partners and stakeholders across all levels and disciplines
• Used to an ethos of target-driven assessment, with demonstration of results
• Previous experience in a customer facing, service environment
• Previous demonstrable experience of succeeding in a Hotel Environment or a comparable commercial environment
• Previous experience developing, selling and management of hospitality events
• Demonstrable skills in successful budget and financial management, combined with clear evidence of commercial awareness and previous sales experience
• Excellent interpersonal and communication skills and confidence in dealing with a wide range of staff, visitors and other stakeholders, with a friendly, confident, and well-presented
• Strong knowledge of Microsoft Office applications: Access, Excel, PowerPoint, Word
• Ability to manage time efficiently and effectively in an environment of changing priorities
• To hold, or, have the ability and willingness to hold a Scottish Personal Licence Holder's Certificate and Personal Licence
• A full clean driving licence valid for the UK and access to a vehicle suitable for use on Trust business (with appropriate business insurance)
Desirable
• An understanding and experience of hospitality within an historic/heritage environment.
• A genuine understanding of, and belief in, the work of the National Trust for Scotland.
• Existing contacts in the corporate hospitality sector.
• A post-graduate management qualification or equivalent experience
The Key Responsibilities, Scope of Job, and Required Qualifications, Skills, and Experience & Knowledge reflect the requirements of the job at the time of issue. The Trust reserves the right to amend these with appropriate consultation and/or request the post-holder to undertake any activities that it believes to be reasonable within the broad scope of the job or his/her general abilities.