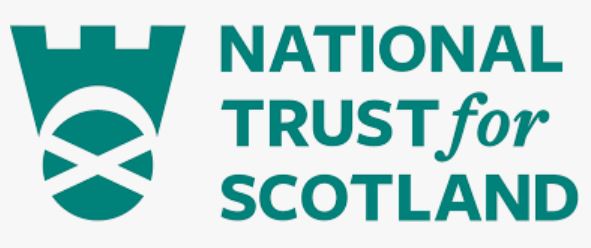 Visitor Services Supervisor - Welcome & Engagement
Organisation: The National Trust for Scotland
Salary: £26,050 pro-rata, per annum
Location: Glencoe
JOB PURPOSE
This is a fantastic opportunity to work as part of our leadership team at Glencoe National Nature Reserve and its popular Visitor Centre, which attracts 300,000 people from across the globe every year.
We are looking for a positive and energetic individual to help us create amazing experiences for both tourists and our local community, to connect people with nature and history here, and to generate the vital income that enables our charity to look after this special place.
You'll ensure our team deliver excellent customer service to every visitor, every day, by providing a warm welcome on arrival, inspiration for things to do and how to enjoy the outdoors responsibly at the Info Hub; and sharing stories at our unique reconstruction of a 300-year-old Turf and Creel House.
As a charity, every penny we raise goes back into our conservation work. You'll build support for the work our Rangers do to care for the Glen, leading by example to promote the benefits of NTS membership and devising opportunities to grow our income from parking, admissions, functions, events and donations.
You'll be an enthusiastic team player who can supervise, coach and motivate your team. The role will also have responsibility for the whole visitor operation as a Duty Manager, when you'll maintain excellent standards of service, presentation and health & safety throughout the Visitor Centre complex.
KEY RESPONSIBILITIES AND ACCOUNTABILITIES
Visitor experience
• Offer positive first impressions and excellent customer service to our visitors, tour groups and local community, and, ensure all members of the Welcome team do the same.
• Work closely with our Rangers and other Visitor Service teams to improve the ways we share Glencoe's stories through our daily programme of engagement activities, guided tours, exhibits and events.
• Support property-wide targets for completion of visitor surveys to understand more about our visitors.
• Provide content for social media, website and other publications to encourage people to visit, especially during quieter periods, and ensure our visitors are well-prepared with accurate pre-visit information.
Staff leadership
• Supervise the activities of Visitor Service Assistants (VSAs), achieving excellent staff performance and motivation through effective recruitment, induction, training, task-setting and coaching on front and back-of-house routines.
• Prepare effective team rotas and holiday allocation to meet business needs.
• As a member of our duty manager team, responsible for ensuring a safe and smooth visitor operation, addressing issues, and opening/closing up the visitor centre.
Performance indicators and targets
• Share responsibility for monitoring weekly, monthly and annual sales performance and achieving targets for membership recruitment and admissions income.
• Evaluate reviews and ratings from visitor surveys and visitor feedback to improve visitor enjoyment.
• As a member of our duty management team, supervise daily till operations and perform end-of-day cashing up and income reconciliation.
• Work within budget for staffing, equipment and other expenditure needs.
• Ensure we remain compliant with our health and safety procedures and record-keeping.
• Seek to improve staff satisfaction as detailed through staff surveys.
REQUIRED SKILLS, EXPERIENCE & KNOWLEDGE
Experience & skills (essential)
• Proven track record of customer service skills and an enthusiasm for sharing stories
• Passion for heritage, tourism and generating income for a charity
• Ability to supervise, inspire, train and motivate a team
• Confidence working with money, sales and targets
• Ability to take initiative, think on your feet and work in a busy environment
• Organised approach to time management, administration and record-keeping
• Familiarity with social media, using online systems and Microsoft software like Outlook, Word and Excel
Qualifications (desirable)
• Current driving license
• First Aid certificate (or willingness to train and use)
• Relevant training in tourism, marketing, business or heritage subjects.
The Key Responsibilities, Scope of Job, and Required Qualifications, Skills, Experience & Knowledge reflect the requirements of the job at the time of issue. The Trust reserves the right to amend these with appropriate consultation and/or request the post-holder to undertake any activities that it believes to be reasonable within the broad scope of the job or his/her general abilities.
Application Deadline: Friday 14/04/2023