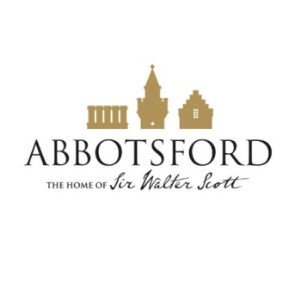 Volunteer Coordinator (maternity cover)
Organisation: The Abbotsford Trust
Salary: 17,765 pa
Location: Melrose, Scottish Borders
Abbotsford was designed and built by Sir Walter Scott as both his home and the location for his extensive collection of books and historical memorabilia. Abbotsford is considered to be one of the most important heritage sites in Scotland and it trades as a 5 star visitor attraction.
We are seeking a full time Volunteer Coordinator (maternity cover) for 6 months in the first instance.
The Volunteer Coordinator is responsible for administrating and supporting the core operational Volunteer Programme with specific responsibility for the recruitment, training and support of volunteers across the organisation, from the historic house and visitor centre to the garden and estates. The Volunteer Coordinator is also responsible for developing new initiatives to engage under-represented audiences (e.g. young people).
Job Purpose
• To lead on the implementation of a new volunteer management system for Abbotsford
• To lead on staff and volunteer training in the use of the new system and providing on-going support
• To lead on the recruitment and placement of volunteers across the charity, working collaboratively with colleagues to ensure identification of opportunities and placement of the right people, and maintaining all related administrative systems
• To work closely with volunteer managers and external organisations to develop volunteering opportunities that are of value to both Abbotsford and the wider communities around Abbotsford and reflects our commitment to broadening diversity
• To work closely with volunteer managers to develop and provide a range of information, training, support, learning, benefits and engagement opportunities for the Abbotsford volunteers
• To ensure volunteers are appropriately involved in the organisation and their contribution is acknowledged and celebrated
• To evaluate the volunteer programme and compile essential data for on-going improvement , reporting and funding.
Knowledge and Experience
• Knowledge of and ideally vocational, professional or academic qualification at SCQF Level 7 or equivalent in a relevant field (e.g. volunteer management, administration, customer service, youth work)
• Knowledge of the role and contribution of volunteers within the charitable sector and demonstrable understanding of volunteer motivation and engagement is essential
• Ideally some previous experience of volunteer recruitment and management
• Good understanding of the principles of good customer service (including internal customers)
• Administration knowledge and experience
• Highly computer literate and confident user of IT including Microsoft Office applications (Word, Excel, PowerPoint) and databases
• Numeracy to level required for monitoring expenditure
• Literacy to level required for drafting communications, advertising copy, information sheets
Application Deadline: Friday 16/07/2021