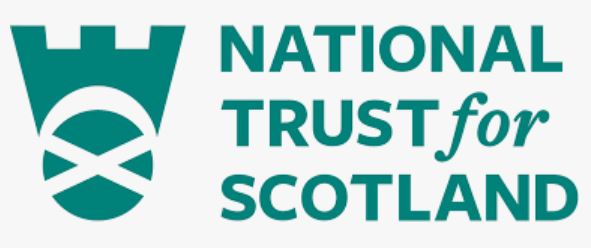 Head of Marketing (Maternity Cover)
Organisation: The National Trust for Scotland
Salary: £57,133 to £63,481
Location: Hermiston Quay
CONTEXT
The National Trust for Scotland is a charity, established in 1931, to provide access and enjoyment to the properties, places and collections in its care. We also exist to protect what we look after for future generations to enjoy; and increasingly we are keen to act as a strong conservation voice for heritage and climate change response across Scotland.
The Trust is the largest membership organisation in Scotland with well over 300,000 members who experience access to our places and play an important part in supporting our charitable work. As well as being proud of having such a strong membership following, the Trust attracts millions of visits to its properties and places each year. Visitors can from around the world, across the UK, and there is very strong following within Scotland too.
One of the key directorates at the Trust is called 'Customer & Cause'. The directorate of circa 40 people exists to inspire people to visit, join and donate to the Charity. The directorate consists of four teams: Marketing, Membership, Fundraising and Communications.
PURPOSE OF THE ROLE
The Head of Marketing is a senior leadership role at the Trust. The role exists to connect what the Trust has to offer to as many people as possible, including ensuring we are proactive about reaching new audiences who will benefit from what we have to offer. Key to the role is presenting the Trust in new and compelling ways so that the full breadth of our offer is understand and viewed positively.
Since 2018 the Trust has been following a brand-led approach to its marketing encapsulated in our multi-year campaign, For the Love of Scotland. Giving everyone we want to reach an easy starting-point about why we matter and how they can get involved is crucial. Ensuring this common and compelling way of presenting the Trust is carried through into all that we do and say is a key part of the role.
The senior directorate leadership is detailed below. An organogram of the Marketing function is contained at the back of this document.
KEY RESPONSIBILITIES
• Shared leadership responsibilities – As a senior role in the Customer & Cause directorate, the role involves working closely with the Director and other Heads of Function to develop the annual Visitor-Member-Donor Plan and review its performance against income and other metrics on a continuous basis. Additionally, the role is part of the Management Leadership Group which brings together senior leaders across the Trust to review and inform the charity's ongoing direction and performance.
• Be responsible for brand strategy – You are responsible for leading on all matters that involve formal brand reviews, repositioning opportunities, the development of key messages, visual identity and the application of the brand through frameworks that colleagues can access and enact. The responsibility for brand extends to ensuring it is embedded across the Charity through initiatives like common signage and other branding solutions across the Trust's estate. You will commission and review ongoing brand insights (including uGov & focus groups) to ensure the Trust has a data-driven mechanism for determining how it will wish to develop its brand in the future.
• Audience definition and development – You will lead on developing, rolling-out and maintaining a consistent approach to audience for the Trust, including advising on how the Trust can engage with new audience groups. You will lead on informing the way audience framework needs to be considered when planning major projects or campaigns across the Trust. In this way the Trust will be clear on who it engages with today and which audiences it will engage with in the future.
• Marketing strategy and campaign development – You will lead on developing and delivering the annual campaign plan, including defining the brief for national advertising campaigns to support visitation, membership and fundraising plans. You will do this with clear income targets to support, defined marketing metrics to achieve, and a budget allocation to manage activity within. Regular reporting, and revision of activity where required, are essential to ensure the Trust's marketing is responsive to performance data and wider shifts in market conditions.
• Strategy and deployment of content marketing across Trust 'own channels' – The stories we share in our member magazine, on our website and through social media are key. You will lead on ensuring there is a clear set of themes and prioritisation for storytelling across Trust channels. You will work closely with the Head of Communications to ensure these stories are aligned with earnt media opportunities through PR activity. You will ensure there are effective tracking pf results to ensure that the content is performing as effectively as possible as a form of marketing activity.
• Oversee the Trust's inhouse studio team – You will have oversight of the editors, in-house designers and approach to managing a network of freelance creatives. You will ensure there are established business processes for prioritising the extensive requests from across the Trust for content solutions to be developed, ensuring deadlines are achieved, and budgets and internal client needs are all considered.
• Digital marketing – You will lead on managing the Trust's approach to how it markets its activities on nts.org.uk as a key communication platform and any other subject-specific websites. You will ensure we have a clear plan for SEO, digital affiliate programmes, website performing tracking, and conversion optimisation for all end-user outcomes we wish to inspire. You will ensure that the Trust's website is continually optimized to support it being the ecommerce solution that carries 90% of membership sales, plus growing donations and online shop sales.
• Digital development ¬– You will develop a strategic plan for how digital experiences can offer new ways to interact with Trust properties, places and collections. You will lead on commissioning and overseeing the projects for national digital experiences, and providing support to property-specific immersive digital experiences as required on a consultancy basis. You will also provide digital solutions, where required, to support recruitment, volunteering, advocacy, participation and online retail.
• Supporting our ambitions for membership development – You will work closely with the Head of Membership to ensure that the marketing activity maximises our ability to attract the annual recruitment plan of new members, and provide marketing services to ensure we maximise member engagement and member retention. You will ensure marketing activity is monitored constantly in line with the sales targets for membership which brings in a third of the charity's total income.
• Supporting our ambitions for voluntary income growth – You will work closely with the Head of Fundraising to ensure that our approach to brand, marketing, content, digital and consents maximises our ability to inspire donations to the Trust. In particular, you will focus on ensuring that the cause message of why the Trust exists is consistently applied to create the right conditions for success for driving donations. Where specific marketing campaigns are needed for fundraising products or corporate partnerships, you will work with the Head of Marketing to define the brief, commission creative development, and advise on media planning buying.
• Financial planning and reporting – You will manage a large budget and ensure that the annual planning and phased spend are in line with agreed parameters. You will support ongoing performance review and reforecasting processes.
• Team management – You will manage a team of 10+ people (see organogram) that covers marketing, content specialists, digital experts and account management. You will manage recruitment, annual objective setting, monthly reviews and career development for members of your team.
• Agency selection and management – You will lead on managing agency selection, briefing and ongoing review for above-the-line, media planning and buying, digital and contract publishing.
• Data gathering through marketing initiatives – You will develop initiatives to ensure we're maximising the levels of consent from our member base as well as building a pipeline of engaged audiences that we can continue to cultivate individuals along a supporter journey to become visitors, members and donors and increase their contribution to the Trust.
SCOPE OF ROLE
People Management
• Direct Line management of Brand Manager, Destination Marketing Manager, Membership Marketing Manager, Account Manager, Digital Engagement Manager. You will manage a wider of team of 10+ people that includes the editors, designers and digital specialists, as well as the other members of the Marketing Team (see organogram).
• Key internal relationships with Executive Team, Management Leadership Group, Heads of function in Customer & Cause, operations managers in the regions and colleagues in C&C directorate
• Manage external agencies as necessary.
Financial Management
• Budget holder, responsible for budget preparation, forecasting, phasing, monitoring and control; examining return on investment and ensuring all actions are taking with a view to the long-term financial stability of the Trust
• Advise and support the Membership, Fundraising, and Communications teams in terms of allocating campaign budgets for maximum reach and ROI
SKILLS, EXPERIENCE & KNOWLEDGE
The above outlines the key skills the job holder will need to possess and exercise. In addition, either knowledge of or experience in the following is required:
Essential
• Experience of developing and building successful brands preferably in the not-for-profit sector
• Significant marketing experience in a multi-site environment
• Clear understanding of the marketing mix as well as above and below the line marketing tools, with an eye to future marketing approaches.
• Experience of working in a results driven environment, delivering success against key targets.
• Experience of leading a team
• Demonstrable skills in successful budget and financial management, combined with clear evidence of commercial awareness.
• A proactive approach with problem solving skills and a keenness to push the boundaries.
• Demonstrable high levels of interpersonal and communication skills and confidence in dealing with a wide range stakeholders
• Ability to manage time efficiently and effectively in an environment of changing priorities.
• A relevant degree or Marketing specific qualifications or equivalent experience
• Competent user of Microsoft Office products
Desirable
• Knowledge & understanding of Customer Relationship Management Systems
• A current valid driving license
The Key Responsibilities, Scope of Job, and Required Qualifications, Skills, Experience & Knowledge reflect the requirements of the job at the time of issue. The Trust reserves the right to amend these with appropriate consultation and/or request the post-holder to undertake any activities that it believes to be reasonable within the broad scope of the job or his/her general abilities.
Application Deadline: Monday 04/10/2021