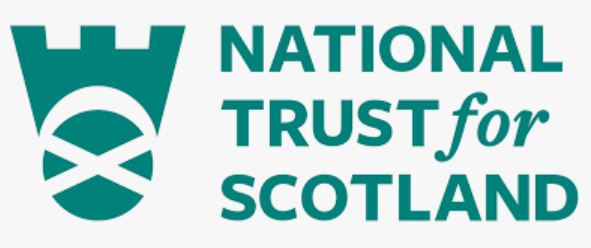 Nature & Landscape Data Officer
Organisation: The National Trust for Scotland
Salary: £22,752 pro-rata, per annum
Location: Hermiston Quay
JOB PURPOSE
Accurate information is essential in order to make well informed management decisions. This position will provide a key role in maintaining and providing access to the National Trust for Scotland's GIS system, map requests service, biological records. This will ensure spatial and biological data are used to their full potential to meet Trust objectives, processes are efficient, data quality is maintained, and information is made widely available. Support to the wider National Trust for Scotland team will also be given as required and during the final months of 2021 the officer will provide support to the Property Database & Lettings Officer in delivery of various Asset management tasks.
KEY RESPONSIBILITIES AND ACCOUNTABILITIES
The Key Purpose of the role will be met by:
• Administer the NTS ArcGIS Online Organisational account
• Maintenance of the NTS Geographical Information System including all centrally stored internal and external spatial datasets to ensure information is kept up to date and relevant to all GIS users;
• Recommendation of clear protocols and methods for data management to ensure systems are efficient and data quality is maintained, whilst developing a system for making spatial information accessible to all;
• Administering the NTS Ordnance Survey account including licencing, sub-contractor licences and purchasing;
• Advising staff regarding OS licence and copyright issues;
• Providing an efficient Trust-wide map requests service to non-GIS users;
• Providing GIS training and support to staff, students and volunteers;
• Tree inspection data management and mapping support;
• Mobile data collection app creation and maintenance;
• System management of the Recorder 6 Central Biological Records Database (SQL server) including the collation and management of biological information in a consistent manner compatible with Trust and national datasets.
• Mobilisation of biological records onto the NBN ATLAS;
• Responding to biological data requests and management of data sharing agreements, ensuring compliance with General Data Protection Regulations.
• Management of the NTS National Biodiversity Network account and communications to ensure NTS input into national strategic plans;
• Volunteer management of Biological Recording and GIS Data Assistants to deliver Trust objectives.
• Supporting the National Estates Team as required
The current duties of this post do not require a criminal records (Disclosure Scotland) check to be carried out.
SCOPE OF JOB
People Management
No line management responsibility. Responsible for volunteer management and regular contact with other colleagues / volunteers / external organisations/ and the general public.
Financial Management
No budgetary responsibility. Will be responsible for ensuring Ordnance Survey and ESRI licence fees are reviewed and maintained on an annual basis and volunteer expenses are processed as required.
REQUIRED QUALIFICATIONS, SKILLS, EXPERIENCE & KNOWLEDGE
The above outlines the key skills the job holder will need to possess and exercise. In addition, either knowledge of or experience in the following is required:
Essential:
 Skilled user of ArcGIS software including ArcGIS Pro and ArcGIS Online
 Skilled user of electronic data management systems such as Microsoft Excel, Microsoft Access and Recorder 6;
 Excellent IT skills (including Microsoft Office software);
 Knowledge of OS licencing, copyright, and data sharing agreements;
 Excellent communication skills combined with the ability to translate technical language to those not familiar with data management software;
 The ability to demonstrate good cartographic and report writing skills;
 Team worker, but with ability to work on own initiative to manage own projects;
 Excellent time management and organisational skills in order to manage expectations of all stakeholders;
 Experience interacting with internal/external customers;
 A methodical, rigorous approach with an eye for detail and accuracy.
Desirable:
 Degree in Geographical Information Systems, relevant natural science subject, or equivalent practical experience;
 Demonstrable experience of working with biological data;
 Experience of one or more biological data management systems;
 Volunteer management experience;
 Experience delivering GIS training at a range of ability levels.
 Experience of designing or planning databases;
 Experience of basic asset management activities such as property databases, logging property status updates with external parties, collating and submitting renewables readings, various coding/record keeping activities ;
 Empathy for the work of the National Trust for Scotland.
The Key Responsibilities, Scope of Role, and Skills, Experience & Knowledge reflect the requirements of the job at the time of issue. The Trust reserves the right to amend these with appropriate consultation and/or request the post-holder to undertake any activities that it believes to be reasonable within the broad scope of the job or his/her general abilities.
Application Deadline: Friday 19/11/2021